At Dentally we understand that each dental practice is a versatile individual environment, and we also know that each team member is pivotal in the successful running of the business.
Continuing our focus on the role of the practice manager month this week, we take a look at the physical tools within Dentally and how they can help you handle invoices, credit control and the best reports that you can run to keep you up to date with the goings-on within the practice. Practice managers hold the business together, making sure that all of the team and the patients are happy - help ensure that they too are satisfied by providing them with the best tool kit to run your practice as efficiently as possible.
Dentally's easy to use cloud-enabled practice management software means that your practice managers never have to worry about mundane admin task, slow, hard to understand reporting or any other burden that accompany their day to day role. We aim to take the stress out of practice management so that your practice managers can focus on the important things.
Invoices
Invoices are undoubtedly a core part of every practice managers day. Dentally helps to make the process of matching, processing and completing invoices much simpler. We aim to ensure that the running of your practice is as effortless as possible by providing your practice managers with all the information that they need to keep accounts runnings smoothly and payments correctly allocated - without the emergence of any surprises. We do this by using simple, easy to understand processes - that can be tailored by permission levels.
To keep up with our ethos of simplicity and ease of use, Dentally automatically explains new payments against invoices or explains existing payments to newly created invoices when the treatments are charged. Meaning that matching payments to invoices are much easier and less time consuming for busy practice managers. For those who prefer to manually do things - the option to turn off the automatic matching of payments if possible and easy to do. Take a look here to find out more.
To ensure that only the right people can edit or delete payments, thus reducing the risk of mistakes through human error, Dentally has added permission levels too. So, your practice manager can set different users to the correct levels so that they can only gain access to the details and elements of Dentally that they need to carry out their job roles.
The invoice timeline report offers a tool for practice managers to easily and quickly gain a snapshot of the practice's unpaid invoices. The invoice report takes a more detailed look - it will highlight unpaid invoices and in debt patients so that your practice manager can follow up on these and keep the practice finances up to date and running smoothly.
Credit Control
The survival of any business is impacted heavily by its ability to handle credit control. After the tumultuous few years we have experienced, as a result of COVID-19, maintaining excellent credit and practice finances is more imperative than ever. By identifying patients with any outstanding debts and reaching out to them to remind them of these overdue payments - your practice manager can ensure that all finances are up to date and that business is being taken care of. Luckily at Dentally, we understand that practice managers are incredibly busy. We have made the process of reaching out to the patients who owe money to the practice quick, easy whilst remaining personalised without losing the impact of human interaction.
Your practice manager can use the Patient Report and its variety of filters to create a list of any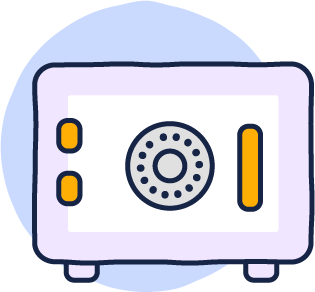 patients with outstanding balances. These can then be assigned as a task to action and ensures that your practice is not losing vital expenses.
Not always will a patient owe the practice money soemtimes a patient may be in credit - this means they have additional money in their Dentally account to spend at your practice. There are a few reasons that this could be. Maybe they have paid a deposit for a treatment they didn't end up having - whatever the reason, the practice manager can reassure patients that any extra credit can be used towards other treatments or sundries.
With Dentally, practice managers can rest easy knowing that they are aware of what is happening with practice finances and that the business is not missing out on money.
Essential reporting
We have already mentioned some uses of the reports within Dentally. But let's take a look at WHY reporting is so important for practice managers.
Time is a commodity for practice managers, and at Dentally, we appreciate that, so we have ensured that our cloud-based software makes reporting quick and easy. Practice managers can run reports instantly and, most importantly, in real-time - so whether they need just a glance or a detailed view, the process is streamlined, saving time for other equally important tasks.
Dentally also knows that intuitive practice statistics that are easy to understand can help make an informed decision regarding any area within the practice easier. We have made it easy to access accurate practitioner activity, chair utilisation, patient treatments, and so much more with just a click of a button. Practice managers can take action on any findings they encounter - managing finances, optimising staff and enhancing marketing. That way, they have more time to improve patient care and practice loyalty.
Perhaps, most importantly, Dentally reports can be tailored to your practice. We understand every dental practice is unique with different requirements and styles. Filtering and segmentation of reports are easy, and again permission levels offer a strong way to minimise the potential for human error.
With Dentally you can be confident that your practice is in the best hands with our easy to use cloud-enabled software that has an abundance of time-saving tools to help make day to day practice management easier. Speak to our team today at hello@dentally.co to discover a world of streamlined practice life.