At Dentally, we understand that time is a precious commodity. That's why our complete cloud practice management solution is built to optimise your daily tasks and streamline your workflows, with our simple easy-to-use tools and features. Let's look at four ways you can save time throughout your day with Dentally 👇
Stay on top of your daily tasks
Setting yourself and your team daily tasks can be achieved directly through Dentally. Tasks can be marked as priority, and the user will be notified of any due or overdue tasks via the task counter on their account. Making sure they are completed by the user in a timely fashion and not forgotten about during the busy day-to-day running of your practice. You can easily duplicate and set recurring tasks as needed to stay on top of those hefty workloads.
Find out more about Dentally's task lists here.
Automated patient communication can free up your team
The personal touch can go a long way when reaching out to your patients and there is no harm in giving them a call occasionally. However, reaching out to hundreds of individual patients every day isn't always possible. Save your team countless hours when you utilise Dentally's built-in automatic recalls and reminders.
There are numerous ways to streamline your patient communication through automation in Dentally. The appointment confirmation message –which can be found in settings, under practice- allows you to send an SMS your patients can reply to. If they reply YES, it will mark their upcoming appointment as confirmed in your diary, so you know no further correspondence is needed to remind them of their attendance.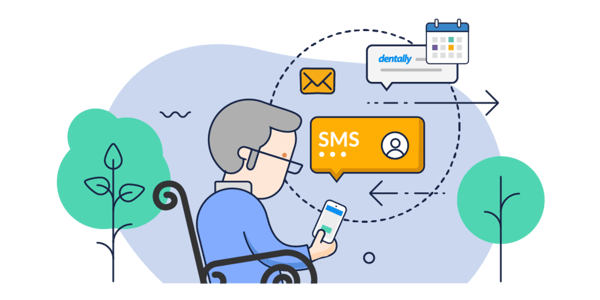 You can also set up appointment reminders from your practice settings, where you can edit the template you are sending or start from scratch. Be sure to include a link to your Dentally Portal so your patients can be prompted to update their forms before they arrive at the practice.
Dentally's automation feature -which can be accessed by going to settings and automation- provides even more customisation for sending patient communications. Here are a couple of examples of how you can save your team even more time with automation...
As soon as a patient's appointment status changes to "Confirmed", immediately send a link to complete a medical history questionnaire on the Dentally Portal.

When an appointment is marked as completed, you can send a follow-up communication, giving you the opportunity to direct patients to your google my business page to leave a review on their recent experience with your practice.
Learn more on Dentally's automatic communication here
Efficient real-time reporting
Dentally's lighting fast reporting gives you instant access to current data across a multitude of different reports. Whether you are looking for a snapshot of data or more in-depth insights, you will see your data presented in a clear and easy-to-understand way, all in a quick and rapid fashion.
The use of filters when reporting in Dentally ensures that you can tailor search results to your needs. Save even more time by favouriting those reports that you use the most frequently.
Learn more about Dentally's super-fast, efficient reporting here.
Ultimate timesaving
Extending on your use of automatic reminders in Dentally is the ability to implement a contactless patient journey. Dentally Portal gives your patients the means to login online to action any outstanding tasks such as upfront payments, updating medical histories and signing treatment plans before their next appointment.
Dentally Portal's improved layout presents these actionable tasks in an easy-to-view list on the patient's dashboard, they can then work through these ahead of their appointment reducing time spent in reception on arrival at the practice.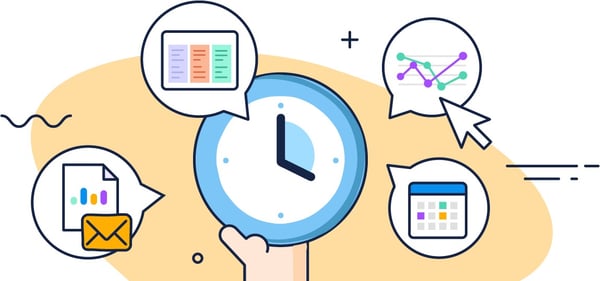 How much time could you save when utilising these four features in Dentally?
As an example, automatic reminders alone could save you -on average- 3 minutes per call, and if you make 30 calls a day, that's already 90 minutes of time your team gets back to focus on the patients in the practice and delivering top-quality care.
Give you and your team the tools needed to stay optimised with Dentally. Talk to one of our team today to book a demo and find out more.