As we go into February, Dentally wants to help you ensure that you make 2022 the best year yet with organised practice processes, efficient workflows, automated communications, and so much more.
With Dentally, you can prepare your practice for anything - the last two years have only demonstrated how important having flexible practice management software in place is to the success of your business - let us help.
We take some of the stress out of everyday practice life and ensure ease of use is at the forefront of your practice management, you can head through the year knowing we are taking care of all the time-consuming aspects of the day, so you have more time to do dentistry in 2022.
The Cloud
Technology is at the forefront of our day, from keeping in touch with loved ones, streaming films and programmes to work-life and admin - the cloud is only growing, and Dentally's cloud-enabled solution provides a central tool to save you and your team time.
From remote working to automated patient communications and recalls, secure reporting and in house team communication methods - Dentally can help you tidy up your practice processes and make the most out of your time.
Automation
By utilising Dentally's ability to automate your patient communications, you can streamline your patient journey's, keeping them and your team safe whilst saving valuable time on mundane admin tasks.
Dentally ensures no patients miss appointments, updates or further treatments - reminders are automated to the correspondence method selected by patients, tailored to their preference. Whether a patient prefers postal mail, SMS, telephone calls or emails - you can be confident that with Dentally, they won't miss a thing.
When completing tasks in a busy practice, it is not out of the realm of possibility that mistakes may happen. We are all human, and long task lists can occasionally become overwhelming. Dentally is here to ease the load, to help your team take the effort out of some admin tasks and make your team's life a little less stressful.
Appointment booking, pre and post appointment documents and invoices that require signatures are handled effortlessly with Dentally's automation processes so your practice team and patients can be sure no steps get missed and patients receive the best care at every level.
Remote access
As 2020 and 2021 have shown, the need for access to remote working is growing. This year we have seen, isolation numbers continue to soar, shielding remains necessary for some, and caring for positive cases in children is unavoidable - you need to know that your team can work from home when necessary and if possible.
Our secure cloud-based software provides the perfect means for remote working, so you can rest assured that all of your staff can safely access Dentally, from the practice itself or the sofa at home. By providing a flexible solution, Dentally ensures vital patient care will not be disrupted by unavoidable absence. You can read more about practice team absence and how to handle it here.
Task Lists and Dentally Chat
A successful practice requires successful communications not just with patients but between its teams too. Task Lists and Dentally Chat ensure simple and secure communication methods are in place, so nothing gets missed, and the team remains connected, whether on-site or working remotely.
Dentally chat is much like Whatsapp, but for work, it easily allows practitioners and teams to communicate efficiently - helping your practice make better decisions. Whether discrete messages need to be sent from reception to the surgery regarding a patient or maybe the practice needs more teabags or handsoap - no matter the reason, you can be sure that Dentally chat is an excellent, secure and time-saving communication tool.
Tasks Lists, much like many features in Dentally, are made with ease of use in mind. You can keep track of calls, correspondence and patient admin, so you know all tasks are completed efficiently, and nothing gets missed.
Read more about Dentally Chat and Task Lists here.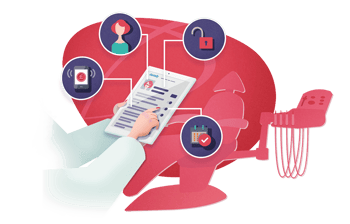 Essential Reporting
Reporting is essential to any successful business. By learning how to report on practice aspects, you can better your strategic decision making, produce data that helps justify decisions, keep on top of practice finances and create marketing plans that help build upon the success of your business.
Dentally is cloud-based, and this means reports can be completed instantly, and in real-time, so if you need a quick snapshot into the areas of your practice or maybe you're looking for more in-depth data - you can do so with Dentally.
Learn more about reporting with Dentally here.
Let us help
No matter your aim this year, let Dentally help you tidy up practice processes, streamline your workflows and keep your practice running smoothly through anything. Speak to our team now at hello@dentally.co to find out how we can help you build a better 2022 for your practice.