Giving your patients a stress-free journey through the practice is made simple and straightforward with Dentally Portal, helping you to empower your patients to take control of their oral health.
Dentally keeps all patient information up to date in real-time, even when the patient updates this themselves through Dentally Portal, the new updates will be accessible for everyone instantly.
Dentally helps keep you connected to your patients through the cloud with Dentally Portal, you can free up internal resources, save time on administrative tasks and improve your patients journey when using Dentally Portal to its fullest potential. Let's look at how this can work for you and your practice.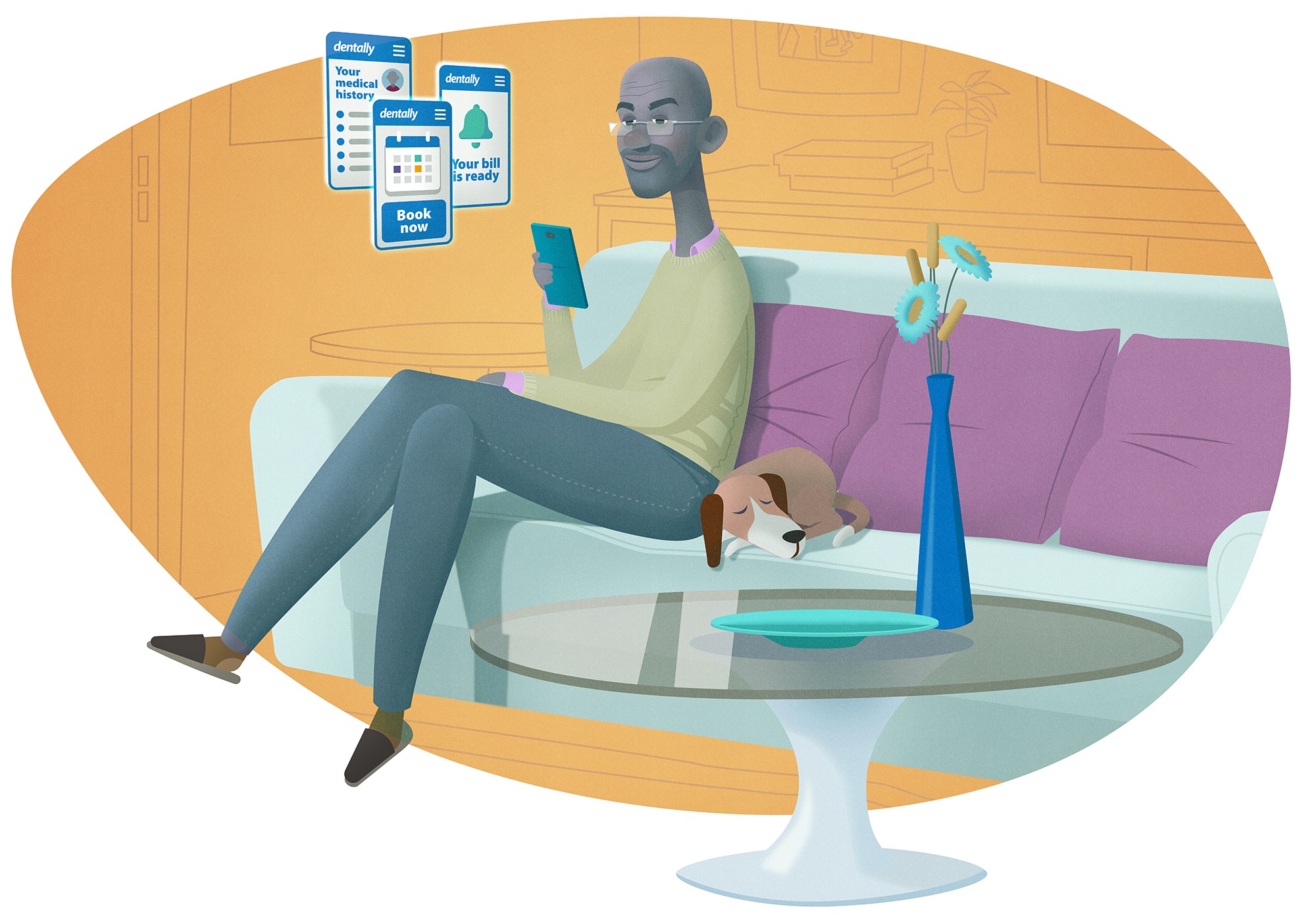 How can Dentally Portal complement my patients' journey?
Dentally Portal helps you deliver an efficient, dependable patient journey whilst giving you full control of how your patients use the system. You can adjust all your settings through our Dentally Portal Admin Panel, from which appointments can be booked, to the types of forms patients can sign.
Patients are no longer restricted to opening times and calling the practice to book an appointment, they can login and book online instead. Patients can book their recalls or future treatments online straight into your diary – whilst you always remain firmly in control of your appointment book.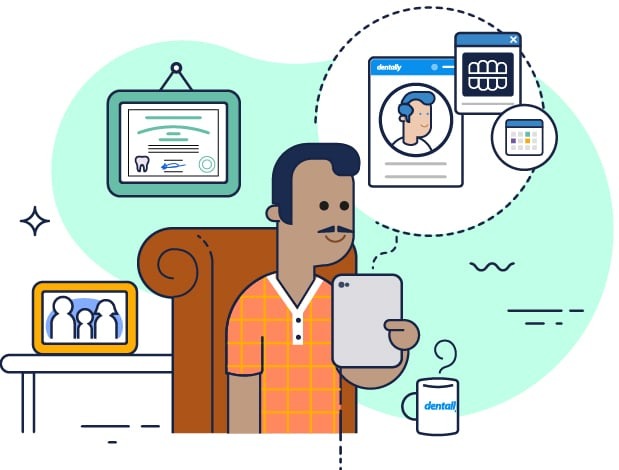 How automatic communications further elevate your patients experience?
Between booking their appointment and being seen at the practice, you can utilise Dentally's automatic reminder feature to encourage patients to log into their portal. Where your patients can update their forms, sign their medical history and even pay balances in full, all before arriving for their appointment.
Patients can confirm their attendance by replying Yes or OK to confirmation emails and SMS - Keeping your FTAs down and cancellations to a minimum.
Take a read of the following help articles for more information on configuring your portal for best practice configuration;
Delivering an exceptional patient experience is easy with Dentally Portal. Find out more about Dentally Portal and how it can enhance your patient's journey through the practice by getting in touch with us here.