How you can lighten the load with
Dentally, Task notifications.
We know that running a busy dental practice comes with its own set of unique challenges. Our new task notifications feature is a valuable tool to staying organised helping reduce the burden of important admin tasks, ensuring they are completed on time. Let's explore how you can use task notifications to streamline your practice admin workflows.
Patient Communications
You can create tasks that will alert your team when patients need to be informed about their treatment. For example, if you're waiting for labs, you can set a task against a patient to update them in seven days' time and have this assigned to one of your team notifying them when the task is due. Keeping your patients updated throughout ongoing treatment can help contribute towards an exceptional patient experience.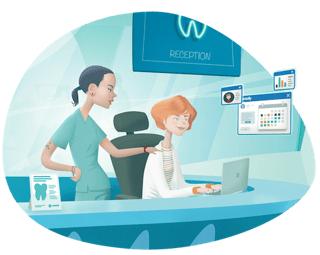 Treatment Plan Follow-ups
Task notifications can be used for following up on treatment plans with your patients, booking patients in for planned treatment is crucial for maintaining patient care, ensuring treatment progression, and growing practice revenue. For example, you can set up tasks to remind you 3-5 days after a patient's initial appointment that you can discuss their options for continued treatment. Staying informed and engaged in your patient's dental treatment journey from start to finish, helps create a rapport for a positive dental experience.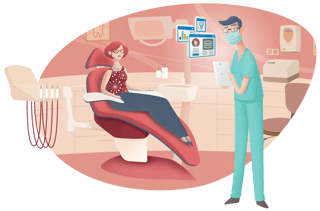 Inventory Management
Efficient inventory management is essential for a well-functioning dental practice. Another example of how you can use task notifications is to assign team members with the reordering of supplies, or alerting the responsible team member when stock reaches a certain threshold, or even remind team members when they need to count and inventory all existing stock. This proactive approach helps prevent stock shortages and ensures a smooth workflow without interruptions.
Task Delegation and Collaboration
Dentally's task notifications enable task delegation and collaboration among your dental team. Assigning tasks, setting due dates and receiving notifications fosters accountability, streamlines teamwork, and improves overall practice efficiency.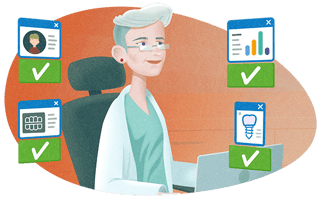 When you use Dentally's task notifications effectively, you can lighten the load across your entire practice team. These examples demonstrate just a few of the ways you can use task notifications to optimise your practice workflows.
For more information and guidance, you can refer to our Dentally Help Centre. Stay tuned for the next instalment of our summer school series next Friday.