You can take a look back over the last few weeks of our Summer School blogs to learn some great short cuts to our detailed Help Centre, where you can find some great help, tutorials and step by step guides from the Dentally team.
As you will have seen it is split into different collections of articles to help you find the help you need quickly, whether you are looking to edit a charged treatment, run a report on unfinished treatments, use Task lists or learn more about Waiting lists (and of course so much more!), take a look here. This week we take a look at the Accounts section.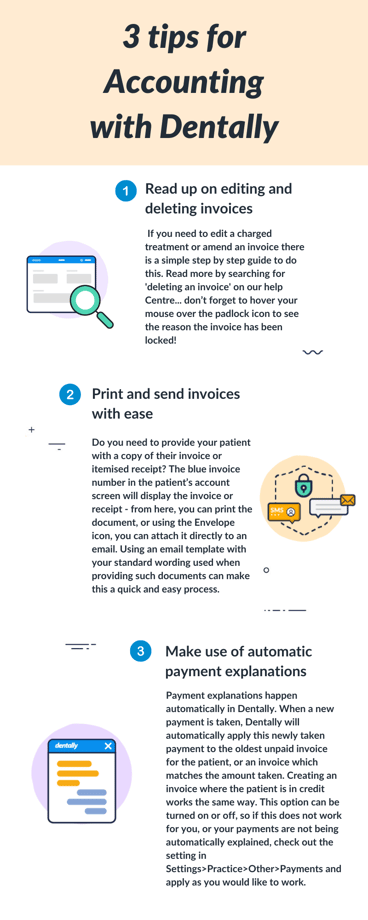 This section keeps you all the guides you need to manage the financial and accounting aspects of your business. From settings, to invoicing, to payments, financial plans and account reconciliation, you will find everything you need to know.
If you would like to learn more about how to manage our accounts or the best reports to help you allocate payments, check on unfinished treatment planes or simply create or update sundry items - then do please explore the Help Centre or you might be interested in our Elevate Programme that helps you focus on optimising all aspects of your dental practice to ensure you maximise your revenue. You can learn more here.