In Dentally's latest changelog we introduced the ability to add a reason when archiving a patient, this gives you and your team even more control and customisation options when it comes to managing patient records.
Your feedback has been vital in ensuring our integration of the new patient archive reason feature! This ability will not only help you maintain a well-organised system but also provides valuable context for future reference, as the patient archive reason is reportable through the filters on the patients report in Dentally.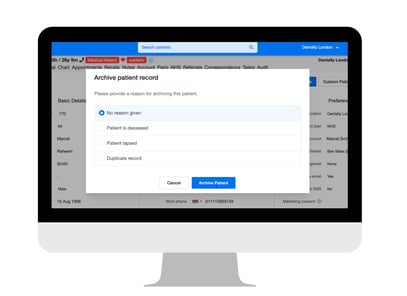 You will be given a list of pre-determined reasons to choose from, the selected reason will be prominently displayed in the archived banner on the patient record. Ensuring that crucial information is readily available to you and your team whenever you need it.
But that's not all! We've gone a step further to address an important aspect of patient communication with archived patients. If a patient is archived and the selected reason is "Deceased", Dentally automatically takes additional actions. This includes removing the patient from recalls and stopping all communication to that patient. We understand the sensitivity of these situations, and our aim is to make the process as smooth and respectful as possible.
Dentally remains committed to providing you with powerful tools and features that simplify your daily practice tasks and help you deliver the highest level of care to your patients.
Read more about how to use this new feature in our help article here.👇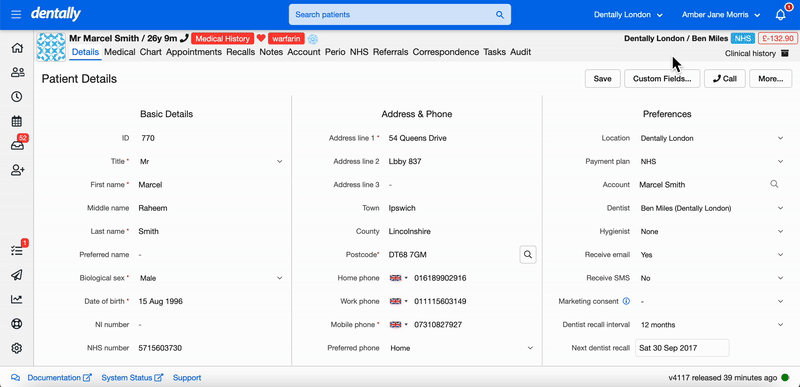 For any additional help and support on this matter please get in touch with Ellie and the support team via Live Chat in Dentally.