Take control and empower your
patients with
Dentally Portal.
As we enter the third week of our Summer School series, we share valuable insights on how to set up your Dentally Portal to empower your patients. With these tips, you can be sure you are getting the most out of these features.
What is Dentally Portal?
Dentally Portal is an online hub for your patients to book appointments, make payments, and sign forms. Dentally Portal will take care of the heavy admin to save your team time whilst enabling your patients to access it at a time that suits them.
To optimise your practice workflows and keep your diary filled, it's important to configure your Dentally Portal according to your specific requirements. Let's explore how you can tailor the Dentally Portal to enhance patient interactions and streamline practice operations.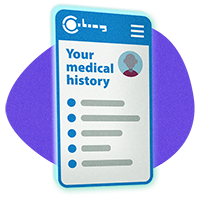 Customising the Patient Portal
Dentally allows you to customise various aspects of the patient portal, such as branding, messaging, and available features. Tailoring your portal's look to use your brand colours and your practice's unique logo is a surefire way to establish a credible and unified brand presence for your patients. Take a look at these help articles on how to adjust the following areas of your Dentally Portal.
Setting Up Online Booking
One of the key features of Dentally Portal is your additional online booking function. Configuring online booking options allows patients to schedule appointments conveniently in their own time, reducing phone calls and administrative work for your team.
You can customise the types of appointments available for online booking, select preferred time slots, and set specific rules to manage the booking process efficiently. All of this is managed through the simple, easy-to-navigate Dentally Manage app, which you will be granted access to once Dentally Portal has been purchased.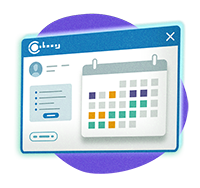 Patient Forms
Dentally Portal also has the ability to set up and send patient forms. By digitising medical histories, treatment plans and/or consent forms, you can improve data accuracy, save time, and enhance patient convenience.
Tailor your consent & treatment plan forms within Dentally and generate them through your patient's chart screen, ensuring a smooth and streamlined process. Once generated in Dentally, they will automatically appear on your patient's portal to be signed.
Performance Reporting
This week we announced the release of Dentally Portal's new performance reporting feature. This tool offers daily performance insights in a clear visible way. You can gain quick access to these metrics at the top of each section in Dentally Portal, allowing you to gauge your efficiency at a glance.
Additionally, the adjustable date ranges on each graph enables the identification of usage trends and the impact of communication campaigns. This tool has been created to empower you to enhance patient engagement and refine strategies, ultimately saving time and optimising your internal patient workflows.

With Dentally Portal's configuration and new reporting options, tailoring your portal to your practice's specific requirements and delivering an exceptional patient experience is entirely within your reach. To read more about Dentally Portal, look at our help centre collection here.
Stay tuned for next week's Summer School blog for more educational content. In the meantime, if you have any questions, please reach out to Ellie and the support team via Live Chat in Dentally.