Dentally understands that your practice is your business and that as a practice owner, you want to have a clear understanding of every part. If you identify areas in which the practice is excelling and areas that need improvement, you can adapt your workflows and continuously improve the patient experience.
Dentally's suite of powerful reports can help you keep on top of finances, organise recalls, identify lapsed patients, and so much more. Maybe you're looking for a quick snapshot of data or a more in-depth insight - no matter, Dentally reporting can help.
One report that is incredibly powerful and can provide you with some valuable insights is the Patient Report.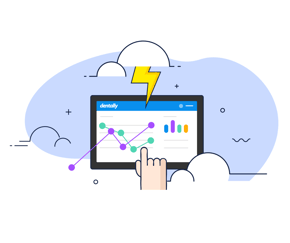 There are several ways to use the Patient Report to provide your practice with the data needed to excel and perform well.
Filtering
As a dental practice, you will use data every day but do you ever stop to think about how you can use your patient-specific data to drive practice growth and manage daily tasks? The Patient Report allows you to take control of your data and use it wisely to help your business - filtering options is just one of the ways it does this.
Data segmentations or filtering allows you to answer questions regarding your patients. To best utilise the Patient Report - it is easiest to determine what exactly you are hoping to gain from the report, and from there, you can set the filters accordingly to provide you with the answers you need.
You can also save filters to create customised reports, so you don't have to apply the same filters repeatedly to answer the same specific question.

Direct Communication
The Patient Report allows you to communicate directly with groups of your patients from the report itself. You can contact any patient who is overdue for appointments, is in debt or any other reasons you have identified. All you have to do is save the patients in a Custom Report, and you contact them from there.
To find out more about contacting patients directly from the Patient Report - see our handy support article.
Reduce wasted time and money
As a busy dental practice, you will know that time is money, and time wasted leads to a loss of money and often a decrease in the quality of your work-life balance. Incorrect patient details are one of the most common causes of wasted time in dental surgeries.
Incorrect patient details mean that your attempts to recall patients, setting them up on Dentally Portal and encouraging online appointment booking, patient reminders and invoice links will all be lost if the patient details within your system are incorrect.
You can use the Patient Report to cleanse your patient data - ensuring everything is up to date and relevant so your patients can receive all of the information they need on time. Your team will no longer be wasting their time sending out messages that ultimately never leave the practice. Read more about using the Patient Report to cleanse patient data and tidy up communication processes here.
Keep track of your accounts
Money is vital to the health of your business. Identifying any bad debtors is essential in ensuring your practice finances are taken care of.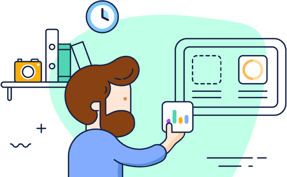 Bad debtors can prevent you from carrying out necessary tasks like paying your practitioners and can harm the health of your business. The Patient Report can help you identify these bad debtors, get missing money put back into practice and ensure you keep on track your finances.
To identify your bad debtors, set these filters
Is Active - set to Yes.
Bad debtors - set to Is true**.
Save your segment as "Bad Debtors" (or another name of your choice).
Dentally offers many helpful reports to help you streamline your practice processes and keep your business running smoothly. The Patient Report we believe is invaluable to the success of your practice and, when used well, can improve workflows. Talk to our team now at hello@dentally.co to find out more.