Patient communication is key to the smooth running of your dental practice. Keeping in touch with patients at every step of their journey with you, for a seamless flow of information or requests for actions to help you build loyal relationships and deliver exceptional dental care to your patients.
Dentally is designed to make the process simple and effortless, and this week in our Communications focus blog series we take a look at Dentally Mail.
Dentally Mail gives you another method of communicating with your patients, and we always recommend taking a combined approach to your patient correspondence to ensure your patients receive the messages you need them to and to encourage recalls and interactions with your practice team. In addition, although we live in a digital world, we understand that some of your patients may prefer to receive their correspondence from you in the post in a printed format.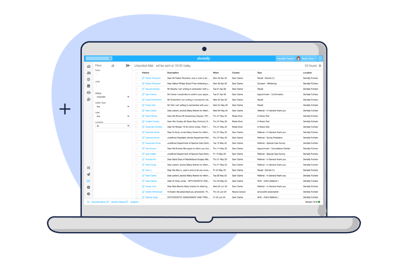 This integrated mail feature within Dentally saves you a huge amount of time, hassle and also importantly expense of printing, compiling letters and sending out your postal correspondence.
Simple to set up within your software, it automates all your paper mail to patients - to save your reception team valuable time. It takes just a couple of clicks within the software for your post to be printed in full colour or mono - it is then packaged up and posted from a Processing centre and delivered straight to your patient using either first or second class.
Importantly you have complete control on all the options with clear reporting, and all the details are logged in your patient record on the correspondence tab.
If you would like to review your patient communications and look at where you can optimise time, save money, reduce your FTA and save valuable resources - then why not book a call with our specialist communication team today.