As you will know, Dentally works hard to ensure we are always here to help you make your practice run smoothly - our commitment to this doesn't stop at the features and tools we provide but the support too. We want to help you grow your practice and get the best out of your business.
Towards the end of last year, we launched Dentally Elevate - a customer success programme designed to help you take your understanding and use of our cloud-based software to new heights.
Data-Driven
It's easy for us to say that we can help you improve your business with Dentally Elevate, but as a business owner, you will likely want reassurance that we actually can. Elevate is driven by data accumulated from your practice to help you sustain, adapt and grow - tailor-made and adapted to suit your business needs.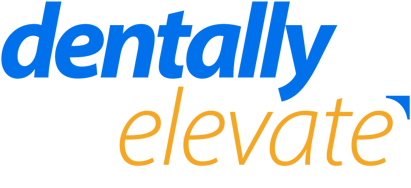 Upon joining Dentally Elevate, you will be appointed a dedicated consultant who will stick with you throughout your journey with Dentally and will be on hand to guide, support and alleviate any concerns you may have.
Focussing on the following:
Automating your patient communication
Using the data effectively manage and grow your dental practice
Keeping your appointment book full
Delivering an exceptional patient experience and building loyalty
Improving the efficiency of your surgeries
Financial management
Over the next few weeks, we will take you through each aim of the Elevate programme, helping you to understand what our Elevate programme can do for you.
Keep your eyes peeled to see how you can take your practice to new heights. If you have any questions or want to find out more about Dentally Elevate, contact us at hello@dentally.co now or take a look online here.