At Dentally, we understand that having a diary that makes sense to you and your practices' wider team is essential in securing a well-run and organised business. Streamlined processes and schedules help guarantee that exceptional levels of patient care are provided to every patient that enters the practice.
With ease of use at the heart of what we do, you can rest assured that our diary is easy to understand and tailored to suit you and the needs of your practice. Let's cover some FAQs surrounding Dentally's diary so you know exactly how to block out time, mark maternity leave and other important information that can help your practice run efficiently.
How do I book one day off in Dentally?
Perhaps you or a team member are attending an event, an appointment, or the practice is holding an open day, and you need to book one day of absence out in your practice diary.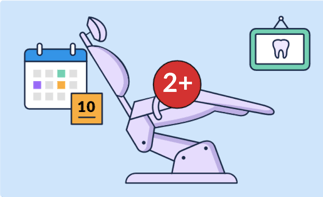 With Dentally, blocking out one day in the diary is simple and easy and can be completed in just a few clicks. All you have to do is go to your calendar, create a new appointment lasting across the entirety of the day of absence and set the appointment reason as other. A top tip to consider when booking out absence and appointments - by clicking and dragging across the desired time you can create a long appointment easily. Just another way Dentally helps you save time. By doing this no appointments can be added to your diary, and you can be confident that your practice staff will know exactly which days you are unavailable.
How do I book off longer chunks of time?
Maybe you or a member of your team is going on holiday or maternity/paternity leave, and you want to ensure no appointments are bookable in your diary. Booking off periods with Dentally's dairy is easy.
Much like with a single day booking, you will want to block out appointments reasoned as other. The slight difference - for longer chunks of time, we recommend that you book reoccurring appointments so that you don't have to manually add in every day - that could become tedious and a waste of valuable time.
To set up a recurring appointment - go to settings, select diary, and select a recurring appointment. From there just: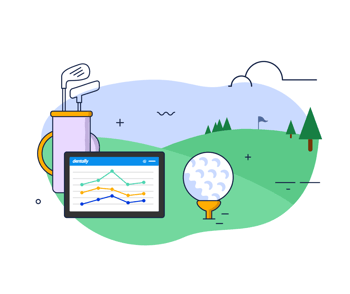 Click on the 'New Recurring Appointment'.
Add a title to the appointment (selecting relevant practitioners and days the leave applies).
Fill in the start and end times of the period of leave.
Select the practitioner(s) you would like the leave to apply to, and then schedule how often it occurs, e.g. every week during the period requested.
Click Save to apply.
Note: This is an excellent way to book out lunch hours or recurring blocks like emergency slots or surgery clean downtime.
With Dentally, you can trust that not only is booking off time in your diary easy, but it is also simple for your practice teams to understand. Ensure your diary is in order and maintain a healthy work-life balance with Dentally's easy to use, cloud-enabled practice management system. Talk to our team now at hello@dentally.co to find out more.