Managing a busy dental practice has its own set of unique challenges. Dentally gives you the ability to leave the time-consuming admin tasks in the hands of technology, letting you focus on your patients and delivering exceptional patient care.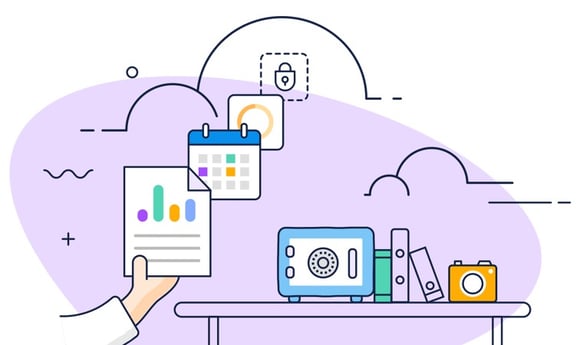 Dentally can help you in meeting your everyday needs by utilising the cloud, for faster efficient management tools. We are committed to giving you an intuitive, easy-to-use practice management solution and with the use of our built-in features, you can keep everything running smoothly whilst saving time and resources in the process.
Let's explore some of the ways Dentally can support you as a practice manager;
Leverage the power of cloud - You can log into Dentally from anywhere with an internet connection, so working from home on your admin days is now possible.
Fast reporting – No more time wasted on loading screens, with Dentally's live reporting tools you get you up to date results instantly.
Intuitive automation features – Dentally's automatic communications work in the background to remind and recall patients. Let Dentally do the tedious jobs so you don't have to.
No physical server = Zero downtime - Internet issues can be resolved by tethering a mobile device until your internet is back up and running.
Dynamic diaries and fast patient search - Helps you stay on top of diary management and keeps patient checkout quick and easy.
Dentally Portal - Enhance your patient's journey from beginning to end, through online booking, payments and forms, you can give your patients convenient ways to keep on top of their oral health.
Live Dashboards - Dentally's home screen has an overview of the practice data including, white space, cancellations, revenue etc. This snapshot of information is great for setting daily goals for your team.
Dentally's practice management tools are here to help make your lives simpler by taking some of the stress out of the everyday admin jobs. Why spend time on a task that your computer can do for you?
Dentally is here to support you and your team, so book a demo with us today.