The importance of patient communication within dental practices has always been top of the agenda. In recent years that has been heightened as dental practitioners have had to keep patients informed of their latest COVID-19 guidance, deal with unprecedented demand for dental care with huge patient backlogs, manage recalls, boost confidence and minimise FTA's.
Cloud enabled practice management software, like Dentally, has transformed dentistry and helped dental practices stay connected with patients and run their practice effectively - it has also allowed practices to adapt and be flexible in their approach to the everyday challenges and burden of practice life.
Review your communications
Better, simpler patient communication keeps your practice running smoothly, whether it is through two way communication direct from the patient record via telephone, SMS or email, automating your comms, postal mail (UK only), setting up bulk messaging or staff members being able to undertake telephone triage appointments while working remotely.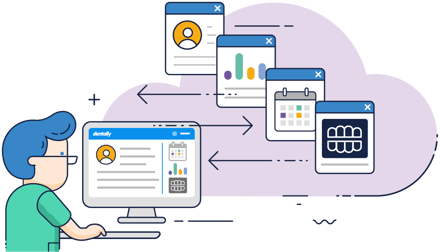 At Dentally we are offering you the opportunity to talk to our specialist Communications Team who will undertake a review of your patient communications and help you optimise and increase your effectiveness. You can book a call by emailing hello@dentally.co
Communication is key
Dr Dattani from Kent Smile Studio, talks about his experience of moving to Dentally during the pandemic: "It was all about how we can best communicate with our patients. Communication is key. And that's where Dentally came into its own, proving to me it is one of the best systems".
Watch his full interview here.
Mix up your methods
Dentally provides a suite of communication tools that help you ensure the right patient gets the right patient, at the right time and using their preferred method of contact. You can easily speak to one patient using our outbound telephone calling feature or target bulk messaging to a group of patients that fit a particular criteria or need.
Correspondence templates ensure consistent branding and the right type of information, and you can automate the process at a level that you are happy with to save your reception team valuable time. You can tailor the tools to fit your practice.
At Dentally we recommend you use a combined approach to your patient communication, so you can optimise your interactions - keeping that informed at every stage and ensuring that your messages are getting through despite the patient's busy daily life.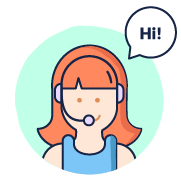 Talk to us
Click here to book a call with our team today to review your communications and ensure your patients are always informed.