The latest software updates this March
This month we have seen the release of Dentally's new Clinical History side panel.
Dentally's new side panel has been deployed across all regions over the last couple of weeks. We have had some great feedback on this already and are glad to hear you are enjoying this new feature.
With your new side panel, you can see your patient's clinical history and notes from anywhere in their chart! You will see that a 'Feedback' button has been built into the feature, allowing you to easily send any reviews straight to our team.
This is just one of many updates you can expect to see this month, read the full Changelog for March 2023 on our help guide here.
---
In other news...
There is still time to have your say!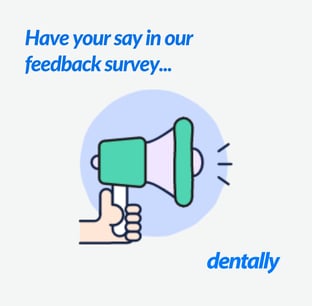 Our recent product feedback survey is still live for you to share your thoughts around Dentally. We have already received some fantastic feedback giving us lots of ideas and insights into how we can further improve the software we are delivering to you.
Every response is being read by our team and carefully considered for future development. When the survey has closed and the data fully analysed, we will let you know the results of your feedback!
It only takes around 8 minutes to fill this in and you can even request a meeting with Nina from our product team to discuss your answers further. Fill out our survey here!
Will we be seeing you at the BDIA?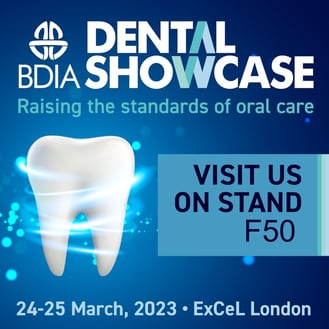 Dentally will be attending both days of the event where our team will be present on stand F50. Pop by and say 'Hi' to us on the day or book your face-to-face appointment with us ahead of time using our online booking system. Simply choose either 24th or 25th March when booking online to secure your time with us at the event.
If you are unable to attend, you can still speak with our team of consultants. Simply choose any other day when booking online to speak with our team virtually. Book your call today!
We look forward to seeing you there! In the meantime get in touch with the support team via Live Chat in Dentally with any further thoughts or questions.