October has arrived and so has the spooky season! We are excited to share with you our not-so-spooky but super useful new features and changes that you can expect to see in Dentally this month.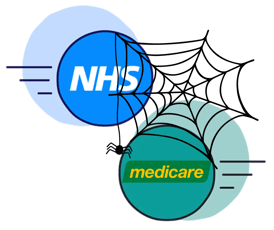 Report improvements have been made across all regions. NHS Scotland will see some changes have been made to the options 'Patient not registered with a Dentist' and 'Patient Registered elsewhere' when opening a new course of treatment for a patient. Australia will see improvements to the Medicare validations.
One of the major new features this month is the changes implemented for NHS England to support the CCN49, CCN50 and CCN52 notifications from the NHS. You can find details about these on our help guides here, and we will be delving into the changes in detail in our upcoming blogs this month.
To view the full list of product updates, head over to our October Changelog
If you have any queries, then please do email us help@dentally.co