As you may already know, Dentally is always on a mission to make your working lives simple and easy and a big part of this is listening to you! We spoke to sites across the country about Dentally's perio exam and what we could change to make their lives better.
We have listened to your feedback and our development team has been working over the last few months to redesign the functionality of our perio screen to ensure your perio examinations can run smoother and easier than ever.
Over the next few weeks, we will be looking at what has changed in perio and delving into the details of why this was done, how it works and what this now means for you. Today we are looking at our upcoming tooth clarity and status features.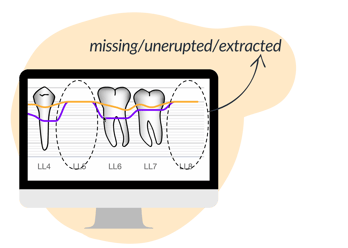 We understand a big pain point for a lot of practitioners was not being able to clearly see the tooth status on the perio chart. We knew this had to be a top priority when designing your new perio screen.
Improvements have been made to how the missing, extracted or unerupted teeth are seen and they are now more clearly depicted on the graphical chart representation of the patient's mouth. When you combine this with the new Tooth Status improvements you can get a clear understanding of the patient's dentition straight from the perio screen.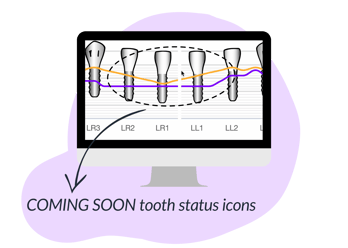 We understand the impact this has previously had on practices, especially when trying to chart perio around an implant. With the new implant 'replaced' status, we hope to relieve some of that stress and frustration and instead, provide you with a more intuitive system to make your work effortless.
Our new tooth status feature is still in development, but is coming soon! It will allow you to set how each treatment may affect the status of a tooth once complete. This will not only graphically show the effects of the treatment, but will also affect how this tooth can be viewed and treated in future. Our new perio exam is designed with this upcoming feature in mind and will allow the recording of perio information for implanted teeth and a more accurate representation of the mouth at each perio exam in the patient's history.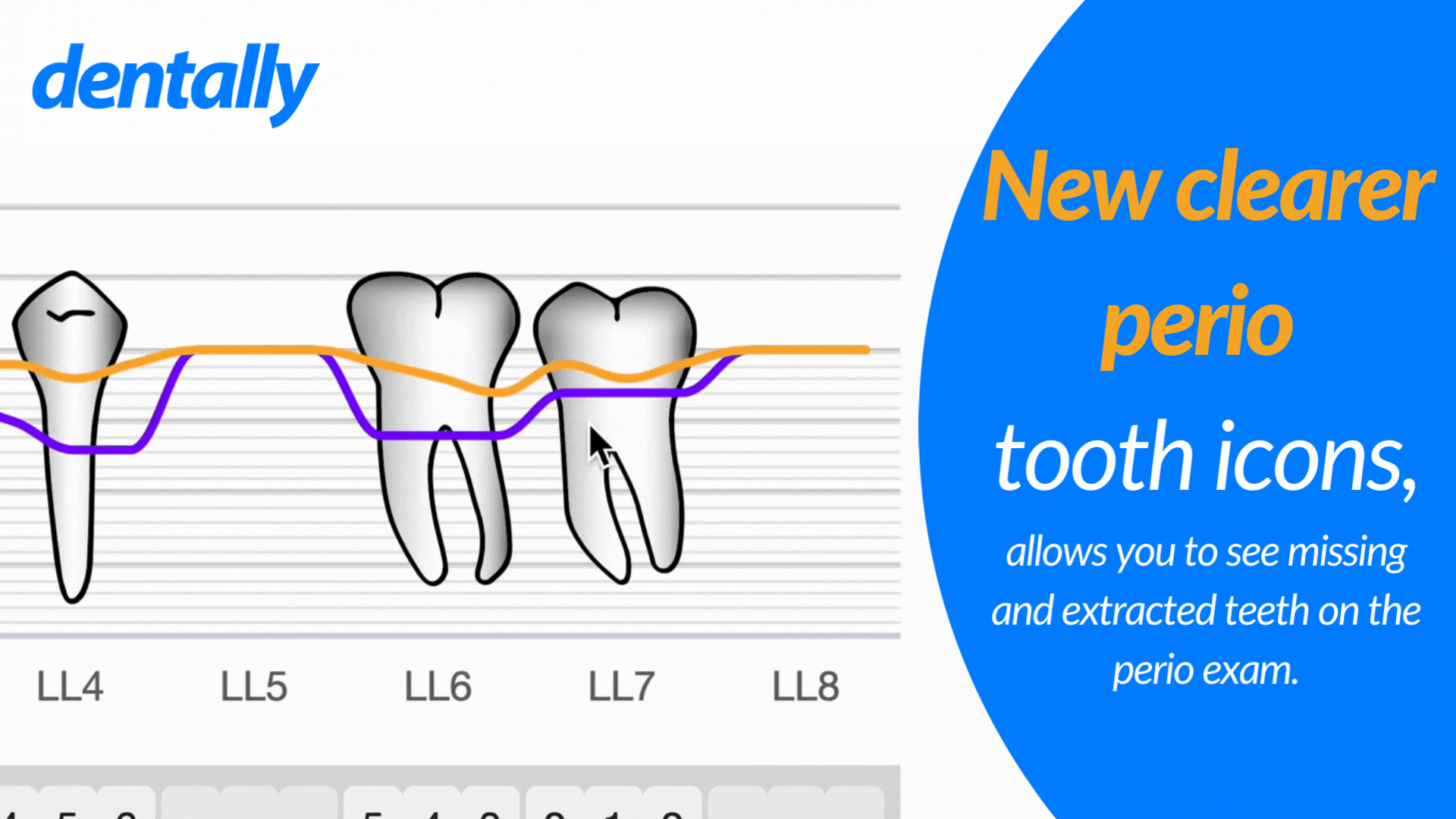 We know that the improvements we have already made to the perio exam will greatly benefit you, but there is even more to come when this tooth status feature is ready to use alongside it. Stay tuned for our next blog where we will look at more of the new features included in Dentally's new perio exam.
To read even more about the features you can head over to our help guides below,
https://help.dentally.co/en/articles/3565934-charting-a-perio-exam
https://help.dentally.co/en/articles/6205931-comparing-perio-exams
https://help.dentally.co/en/articles/6404356-adjusting-perio-exam-view
https://help.dentally.co/en/articles/6404493-adjusting-perio-exam-settings
If you have any further questions, please reach out to our support team for assistance.