We have just published our December Changelog, which outlines all our latest product developments and updates.
This month we have been focusing introducing COVID-19 telephone triage forms for NHS England (learn more), improving permission levels for the Income report and making some enhancements to the Perio chart.
We have also been working on a tool that allows you to create and manage a practitioner's working pattern. It will allow you to easily manage and schedule your practice diary and telephone triage. Read more on our blog here.
To find out about our latest product developments, take a look at the Changelog. Simply click here.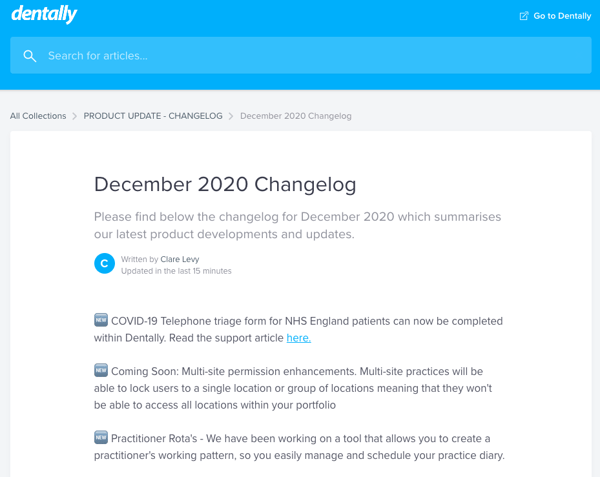 If you have any queries then please do email us help@dentally.co to talk to our Support team.