Dentally are delighted to be attending the London Dentistry Show in Olympia London from the 16th to the 17th of September 2021. Chat to the team on our stand to find out about Dentally and how we can help you streamline your practice and free up your valuable time.
After the last two years, we are looking forward to attending a show that isn't virtual, once again. We have been continuously striving to provide cloud-enabled practice management with ease of use at the heart of our ethos. With new email enhancements and updates to the Patient Portal and so many other exciting changes, we are thrilled to be able to share these with you and demonstrate how Dentally can help you and your team.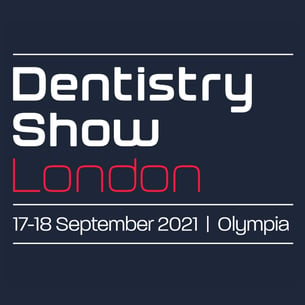 We are constantly innovating and looking for new ways to ensure our customers are happy. We look forward to discussing with both new and existing customers how we can help you and your dental practice to ease admin burdens, streamline workflows and ultimately provide the best possible patient care for all.
Our customer success team will, as always, be on hand to answer any queries or questions you may have about any of our new product developments or just any questions you may have in general about Dentally.
We understand that running a dental practice is, at times, stressful, time-consuming and costly ! That's why our cloud-enabled software helps you save time and runs off just Google Chrome alone, so no large and expensive hardware is needed! With end to end encryption and automatic backups, you can be sure your Practice management is safe, secure and reliable.
Book your spot at the London Dentistry Show 2021 here, and make sure you stop by and see us! Alternatively, contact us at hello@dentally.co to book a demo today!