Our team is growing, and we thought it would be great to introduce to some of our new members. This week, say hello to John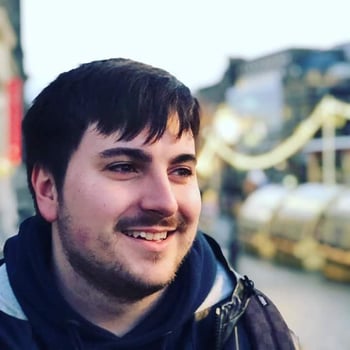 Full Name: John Torres
Role: Support Team
Tea or Coffee: Mainly tea but I do like a Barista coffee
John helps our customers to get the best out of our software. When he's not at his desk, you will find him with a good book and a bar of chocolate!
Let's chat…
If you had to describe yourself in three words which would you use?
Geeky, laid-back and analytical
What is the best advice you have ever received?
Someone will always know something that you don't!
Who are your dream dinner party guests?
Kevin Smith, Jay Mewes, Kevin Conroy and Mark Hamill.
What would we find you doing outside of Dentally?

Playing games, reading and I currently doing a Udemy course on Python and hope to start my first project soon.
What is your claim to fame?

Serving Vic Reeves and his wife, but only realising after they had left!
The best things in life
...free!
I would never be seen without....

...well considering the recent lockdown restrictions, probably my slippers.
Tell us a random fact
In films and TV, it is not uncommon to remove the headrests in cars to achieve a better camera shot.
And finally what do you love about Dentally?
It is user friendly and constantly evolving.
If you have a question for John or would like to know more about Dentally, simply email us hello@dentally.co