This month Dentally welcomes more features and improvements.
Dentally's new Perio exam is live across practices in the UK and is available for all sites in AU. This is still rolling out across UK sites so if you have not yet been switched to Dentally's new Perio then get in touch with the support team to be switched over now.
Our Perio blog series is live on our website and delves into the changes and features you can expect to see across the new exam screen;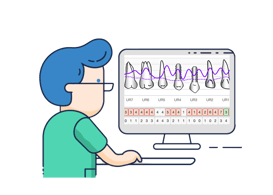 We have seen changes to patient invoices and how they display both in Ireland and Australia, giving you a clearer overview of the treatment carried out and total discount/cost on the invoice. See the details for each region affected below.
Ireland;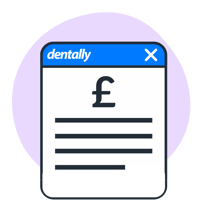 Practitioner per treatment

Details of the practitioners and their GDC numbers on the bottom of the invoice.
Australia;
Total discount and subtotal to the invoice display.
The address fields in Dentally have been updated to better fit with the market in Australia to ensure usability across all regions and clear visible patient details. .
Read our full Changelog here, for a breakdown of Decembers feature changes and improvements.