As promised, we will be delivering a mini-series of blogs over the coming weeks focusing on the Dentally Elevate Programme. Covering the details and revealing to you how with a dedicated consultant, you can get the best out of the software, tailoring it to your practice needs, and supporting you so you can take your business to new heights.

Over the last few blogs, we have covered the basics - introducing you to the Elevate Programme and showing you how automating communications and recalls can benefit your practice. This week we take a look at patient loyalty and how, with help from us, and the Elevate Programme, your practice can build loyalty and trust - retaining customers and improving your business.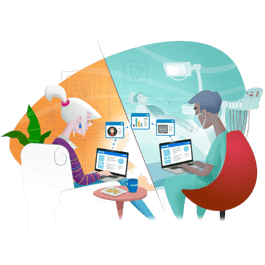 Why build better patient relationships?
As a dental practitioner, you will know that your patients are the glue that holds your practice together. Without your patients, there would be no practice at all. That is why we think it paramount that each practice builds loyal relationships, valuing and caring for their patients - ensuring that they return repeatedly for treatment.
When your practice provides an excellent patient experience, not only will the returnability of your practice increase, but patients will be happy with the service they received and remain loyal - recommending you to friends and improving the reputation of your business through word of mouth. The world is digitalising, and people have less and less time for research - word of mouth is an excellent way to gain new patients.
How can Dentally Elevate help?
When you sign up for our Customer Success Programme, you will be provided with a consultant dedicated to your journey and making Dentally perfect for you. During your time with your consultant, they will listen to you, understanding what you need and want from Dentally. Retaining patients and increasing loyalty is something that Dentally has many tools for. We understand the importance of maintaining healthy relationships, and with ease of use at our core, you can rest assured we can help.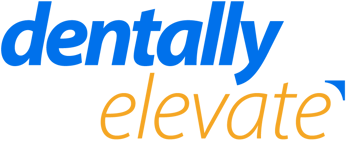 From simple setup to automated communications to lightning-fast reporting and tailored marketing messages, there are several ways you can use Dentally to increase your patient relationships by bettering your practice's communications. Check out our blog on better patient communications here.
Our cloud-enabled practice management is not just an excellent communicative tool but a way to free up some of your receptionist's time. With automation and the ability to work remotely, the monotony and burden of everyday admin tasks are reduced, and they are provided with more time to deliver excellent customer service. When your patients feel valued and cared for, they will be more likely to return to your surgery. Read our blog on finding more time to do dentistry and see how Dentally can help you.

Dentally Elevate can help you fully understand Dentally and implement it successfully into your practice so you can get the best out of our software now and in the future. Speak to our team today at hello@dentally.co to find out more, and don't forget to keep your eyes peeled for our next Dentally Elevate blog.