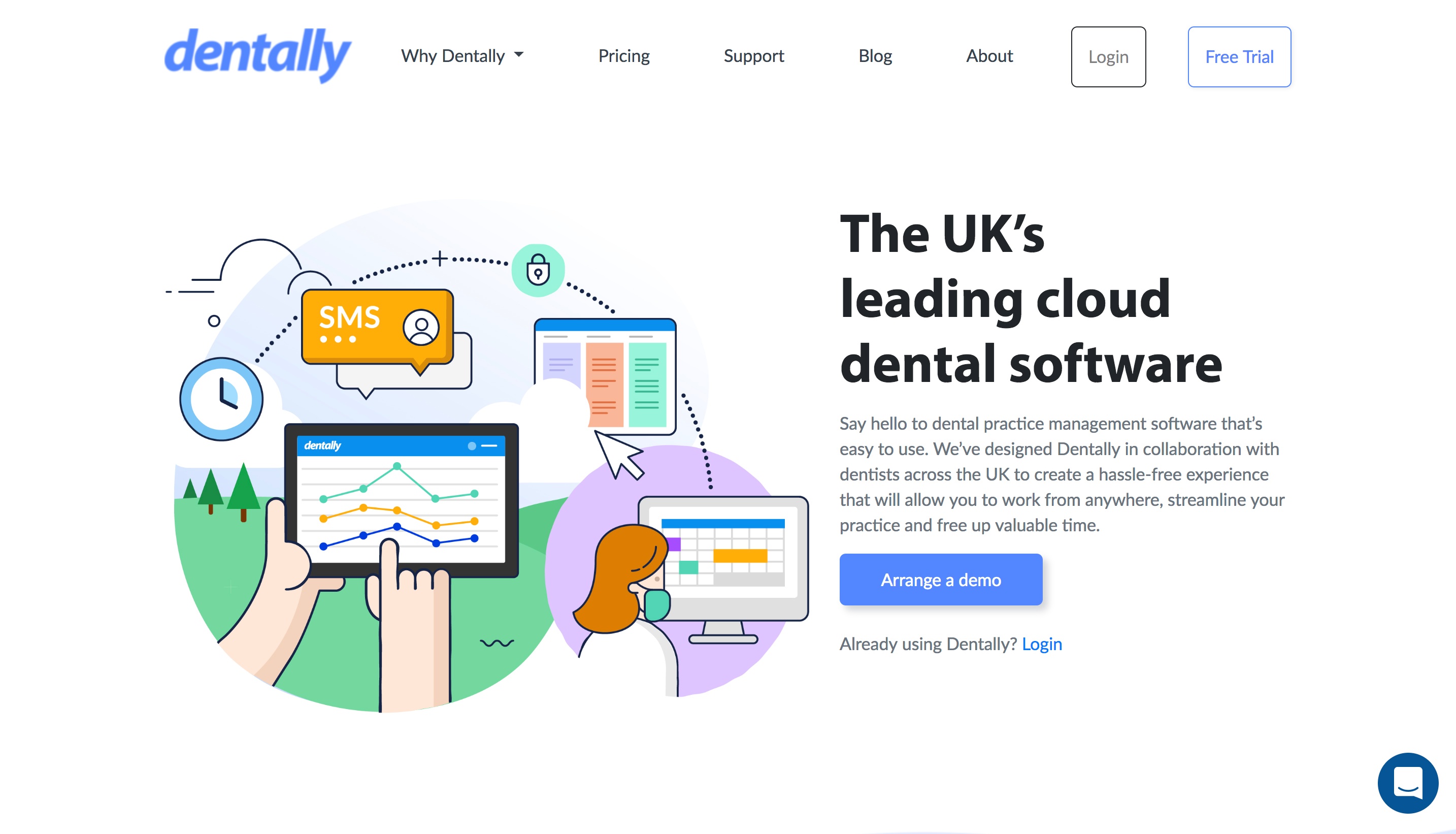 Take a tour of our new website, designed to showcase why Dentally is the UK's leading cloud dental patient management software.
Our website will allow you to navigate through some of our key features and find out how we deliver the best dental software on the market with cutting edge, cloud enabled tools.
Just like our software, we have invested time in developing the new website, so you can quickly and easily navigate through it and find out all you need to know about what we offer and how we do it. We will explain why Dentally can provide you with an easier way of managing the many arms of dental practice life.
The website will allow you to see our streamlined clinical refined workflow that's easy to manage from anywhere, to make your practice ultra-efficient. We have also included some useful videos for you to view about how we integrate with the NHS and how our iPad app can help you manage patient medical history and explain treatment plans.
The website takes you through all our key features from charting and conducting periodontal examinations, to tailored treatment plans and organising your time on the day, to appointments in the future. It demonstrates patient management, recalls and correspondence, and how we safely secure your data. Take a look at our smarter end to end reporting and how you can view visually pleasing reports on every aspect of your practice.
You don't just have to take our word for it, read some of our user stories to see how dental surgeries across the UK are working with Dentally, and how it has impacted them. Read through our Blog and informative Support area to find out more about Dentally, the intuitive yet customisable, patient management software that will always meet yours and your practice's needs.
Dentally provides full clinical support encompasses everything from charting the baseline and planned treatment, performing detailed periodontal exams with easy to interpret visualisations, customisable treatment plans you can filter and then collect informed consent, medical histories, custom note templates, clinical images, charging the patient to seamless electronic integrations with NHS treatments and compliances. You'll have access to systems to help you market your practice and keep in touch with your patients.
To find out more about how Dentally can work for you and to arrange you free demo, today.