We have just published our April 2021 Changelog, which outlines all our latest product developments and updates.
This month we have been working on a number of new features and product enhancements including changes to the Patient Portal adding in some patient experience elements, added the facility to add data to your PDS plus NHS contract, improved the audit history panel and more!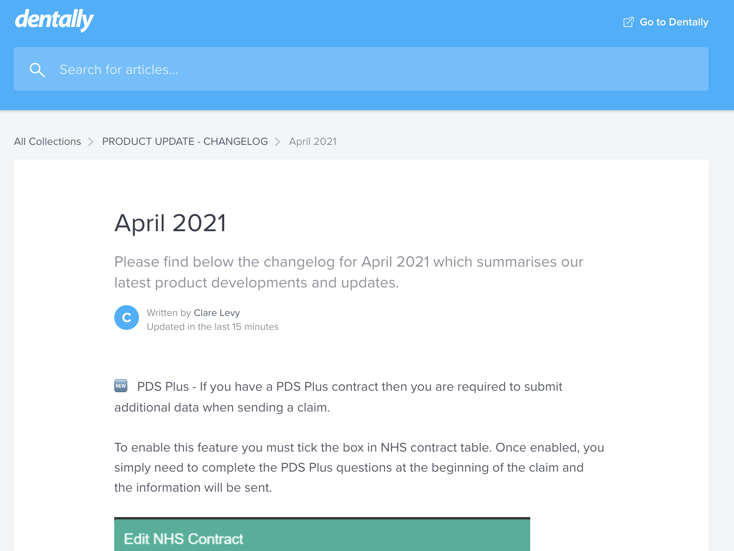 To find out about our latest product developments, take a look at the Changelog. Simply click here.
If you have any queries then please do email us help@dentally.co to talk to our Support team.