This week we continue our focus on creating the very best experience for your practice managers. We know that practice managers are fundamental to the success of your business. They keep on top of finances, ensure all other team members are taken care of, and essentially keep your practice running. That is why we want to guarantee that they are best equipped to utilise Dentally's easy to use toolkits to streamline their workflows and practice processes.
In most instances, your practice managers will have a long list of necessary tasks to complete for your practice to run smoothly. Whether paying associates or managing the practice diaries - they need the best tools and systems in place to ensure that they can complete tasks to the best of their abilities. Dentally's easy to use cloud-enabled practice management software provides your whole team, including your practice manager, with the ultimate platform for success to complete their task lists and so much more.
Permission Levels
Permission levels within Dentally make keeping your practice in order an easier process. Make sure only people who need to have access to certain elements of Dentally do with simple permission level settings - that way everything is kept in order.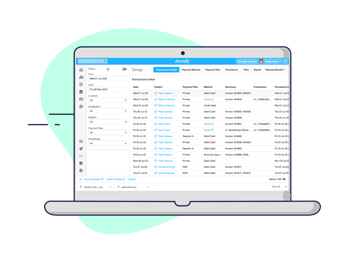 With the correct permission level settings, your practice manager can keep control of the practice diary making the scheduling and rearranging of appointments easier. So your practice never has empty seats - remaining busy and full with a steady cash flow.
Editing templates and maintaining brand identity is also made possible for practice managers through permission settings. They will have the ability to add personalised branding to each letter they send out and to use customisable templates so that no matter who composes a letter, email, text message or brochure your practice brand identity is consistent and your business presence is professional and sleek.
Practice managers can also run takings and sundries reports over specific periods of time to keep on top of practice finances and make sure that all money spent and general spending is accounted for. After all your practice is your business and financial security is paramount to its overall success.
Don't forget - only level four permission levels can grant lower levelled team members with new permissions so it is worth making your practice manager a level four administrator in order for them to fully carry out their role and utilise Dentally's tool kit.

Paying associates
By using the Practitioner Activity Report practice managers can view how much each practitioner has earned and how much time they have spent earning it. They can then use this information to pay associates accordingly. The report can be easily broken down using filters for example by category or treatments so that they can view how many diagnostic treatments were carried out and by whom.
When used in conjunction with the Income report, the Practitioner Activity Report makes it possible for the practice manager to tell exactly how the practice is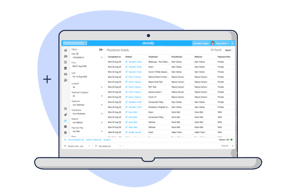 performing financially and identify any anomalies or causes for concern. The Income Report is used to see an overview of every income stream for your practice making it easy for the practice manager to identify high revenue areas and others that need some work and promotion perhaps through marketing efforts or recalls etc.
Keeping on top of finances and paying associates correctly is essential to the financial security of your business so ensuring that your practice manager feels confident enough that they have the best facilities to monitor and report on finances is vital in order to guarantee the success of your practice.
Manage workloads
Ease of use is at the heart of Dentally's ethos so our practice management software is full of easy to use time-saving tools to help make the life of your practice manager and the rest of the team easier. Ensuring your team are content and that tasks are completed to deadlines is important to your practice. By leveraging the power of the cloud the management of workloads is made easier through task lists, task automation and patient correspondence.
Dentally's task lists provide an ultimate time-saving function that will ensure tasks and patient follow-ups are completed and do not get forgotten during the hectic day to day running of your busy dental practice. This function works whether your team is on-site or working remotely - we know that providing a flexible practice management solution is important to fit around the ever-changing schedules of practice staff.
Task automation can help to alleviate the mundanity of daily admin tasks and helps keeping on top of routine repetitiveness easier for your practice manager. Automated recalls and communications mean that no patient is ever forgotten amidst your practice manager's busy day and the practice diary is full and updated consistently. Your patients, even when not in the practice, are kept up to date and left feeling like they are cared about increasing patient loyalty and helping to ensure they are reliable and always show up for their appointments. Read more about how Dentally can help to take the effort out of repetitive tasks.
Keeping on track of any patient's correspondence is made easier with Dentally too. Your practice manager whether they opt to view them daily, weekly or monthly can see all tasks and communications with patients to ensure everything is completed in a timely manner to help keep your patients satisfied and returning to your practice time and time again. Increasing patient loyalty and streamlining your business.
Practice managers are a core element of every dental practice. Make sure that they are well equipped to deal with all elements of streamlining a business with the best time-saving tools. As the glue that keeps your practice together, putting in steps to ensure your practice manager is well equipped and their time is saved where possible will ensure that your practice runs smoothly, always. Dentally can help your practice manager and wider team with our cloud features. Speak with the team now to see how we can help streamline your practice at hello@dentally.co