At Dentally we have been developing some further enhancements to our software for all regions, let's take a look at the latest changes in our monthly changelog.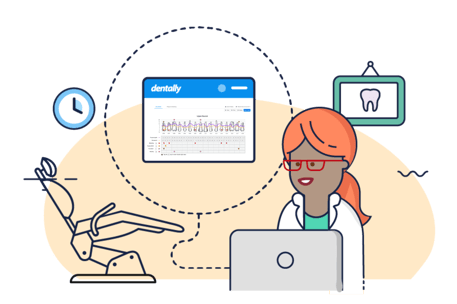 We are excited to announce the release and rollout of our new re-designed Perio screen. We cannot wait to share with you our new Perio features and changes as they start rolling out across Dentally sites this month. We are going to be releasing this across all practices over the coming weeks, if you don't want to wait for this to be automatically changed then get in touch with the support team via live chat to be updated ahead of the queue.
Read all about the new features and changes to Dentally's Perio screen in our help guide here.
We have also introduced flexibility around Calendar invites from Dentally's appointment-driven emails, which is now available across all regions. To provide practices the option to use or remove as they prefer.
For a further breakdown of the additional features you can expect to see in Dentally this month, then read our full November Changelog here.
If you have any queries, then get in touch with us via email at help@dentally.co