Welcome to the third week of our Friday Comms Winter Workshop, in which we take you on a brief tour of our Help Centre - so you can quickly get simple solutions and answers to all your questions and learn some useful tips as to how to get the best out of our software.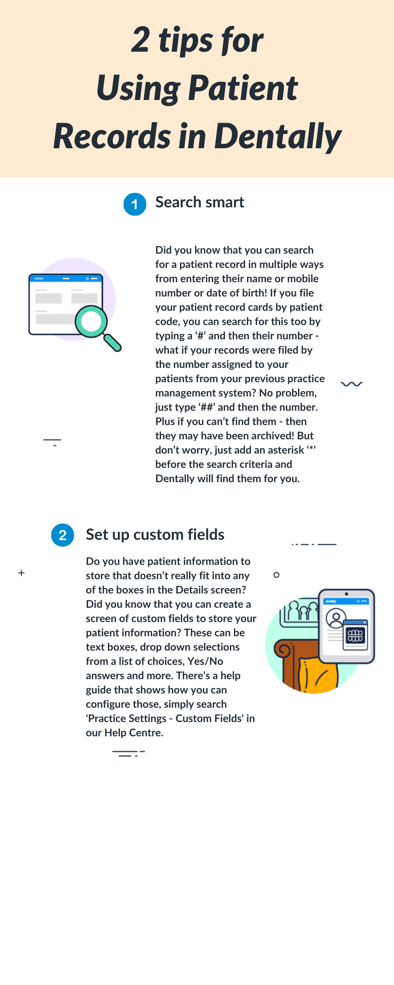 In our weekly tour we are looking at all of the answers you can find in our Help Centre, and giving you just a short insight into the help available to you. This week we review Patients Records.
As we all continue to navigate COVID19 and the backlog of patient care that needs to be addressed, ensuring your patient records are up to date and simple to access is of course essential. Our help centre has some useful guides for editing medical history questions, adding patient notes, looking up family members and being able to search and find a patient quickly! Explore the guides here.
Next we take a look at the appointments. So until then please do explore our help centre.