September Product Update
As we say hello to September, we also welcome some more updates to our software.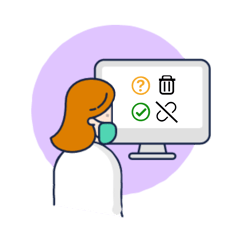 We have also seen improvements across all regions made to the Date and Time display options in Dentally. We have rolled out a change to the unexplained payment icon, so it no longer appears as a trashcan once explained to an invoice and instead has a separate icon to represent being linked. The trash can will still appear against a payment once this has been unexplained, so you can delete it if needed.
You will also see some new features in Australia around the ability to add invoice discounts. Whilst in the UK we have made some enhancements to a few of the exported reports and have made refinements to the calendar link that is automatically sent out against all reminder communications.
To find out about our latest product developments, take a look at our September Changelog.
If you have any queries then please do email us help@dentally.co