We understand the importance of efficiency and environmental sustainability, which is why our Dentally Portal team have been hard at work developing a solution for you. Task reminders are a way for you to encourage more patients to complete their forms online before their appointments
The concept behind task reminders was born out of the need to make pre-appointment communications more efficient for both the patients and the practice. Task reminders feature a smart link that automatically identifies each patient and provides them with a dedicated space to complete multiple forms. This intelligent automation ensures that only patients with pending forms receive the reminder messages.
We understand that convenience is key, which is why most forms can be completed and submitted without the need for logging in. However, if patients wish to access their previous forms, such as a comprehensive list of medications, they can choose to log in as usual. Rest assured that their medical data is always protected by our robust two-factor security measures.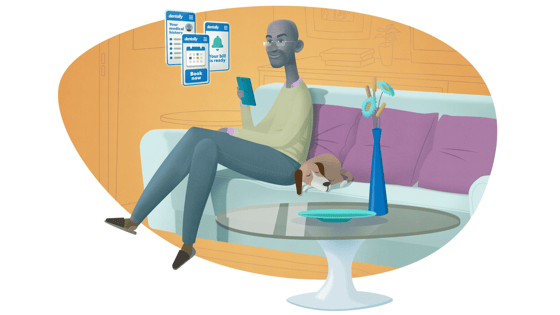 Not only does this system benefit your patients, but it also provides your practice with valuable insights, through the internal reporting on your Dentally Portal manage app. This means you can monitor your progress and ensure you continue to deliver an exceptional patient experience. The impact of Task Reminders has already been seen by many practices, take a look at these results:
NHSPR forms completion: Increased from 51% to an impressive 95% of all forms due.

Medical History forms completion: Improved from 24% to a remarkable 65% of all forms due.
For those already set up with Dentally Portal you can activate task reminders for your dental practice by heading over to manage.dentally.net and log in using your Dentally credentials. Navigate to Patient Notifications, click on Manage, and flip the switch to opt into task reminders.
Here's a helpful tip: While task reminders are active, consider removing the Dentally Portal link from your appointment reminder templates. Doing so will reduce the number of patients logging in unnecessarily, streamlining the process even further.
Join the growing number of dental practices revolutionising their patient workflows with Dentally's task reminders. Say goodbye to wasted paper and hello to a more efficient, secure, and patient-focused approach to managing forms.
Take a read of our dedicated help centre article here. If you have any further questions or wish to discuss Dentally Portal further, get in touch with Ellie and the support team via Live Chat in Dentally.