We often talk about efficiency in the day-to-day running of your dental practice, and there are many aspects that are worth considering to ensure your team has the time they need to deliver patient care and not be over burdened by a stressful workload.
Managing a successful dental practice requires of course a lot of juggling to make sure that things run smoothly for your patients, maintain revenue and keep your staff happy but there are some steps you can take to make life easier for both you and your team.
Dentally provides more than just the basics of software practice management. It helps you save time, reduce the admin burden and allows you to be more productive, efficient and responsive in the way you manage and care for your patients. Optimising efficiency in the practice with simple workflows and clever automation tools will also save you money.
Our Customer Success Programme, Elevate, has been developed empower you to get the best out of the software. You will work with an experienced consultant, who can provide a best practice approach to your practice and show you how to get the best of the data that sits within Dentally and the ways you can use this to manage your work effectively and profitably.
Unlocking the power of Dentally and raising your business performance with our Elevate, Customer Success programme gives you, as practice owner, time to evaluate how your workflows are working, identify any areas that are losing money and help you maximise your potential to develop and grow.
Review your workflows
Taking a fresh look at your day to day workflows is something we all wish we had time to do, so by working with our experienced Elevate consultants - we will review a number of areas, identifying ways you can make practice management simpler and more efficient.
We will look at all of your practice processes including: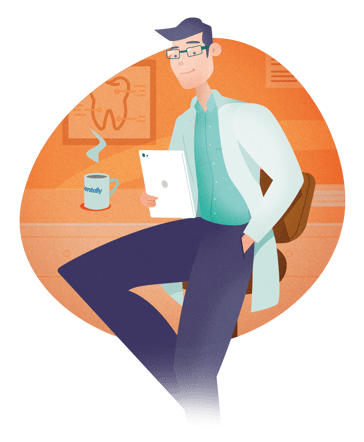 Appointment book management

Recalls

Incomplete treatments

Patient communication

Waiting lists
We work with you to help you fill in the gaps and optimise how you run your practice using automation tools to their full potential and features like Tasks List to manage the workload of your team and ensure that things aren't missed. If you have areas of concern then we can talk through any challenges with a staged approach to ensure any changes needed are realistic and achievable, to help you reach your goals.
Working together
Join the Elevate Programme today to work with our dedicated team of consultants, who are on hand to guide you and unlock the potential of your practice.
Cloud enabled software from Dentally, backed by our new Elevate Customer Success programme means that you can be confident that your practice can operate smoothly.
Talk to our team today by emailing hello@dentally.com.au or to read more about our Elevate Programme click here.