New for 2023, Dentally Vision is now available! In the ever-evolving world of dentistry, technological advancements are constantly shaping the way dental practices operate, and Dentally Vision will help you streamline and simplify your imaging workflows!
This cutting-edge feature enables you to acquire, manage, and access images entirely in the cloud, revolutionising the way dental imaging is done. Let's take a deep dive into Dentally Vision and how it enhances your clinical workflow.
Importing Existing Images
Whether you have images stored locally or on other platforms, Dentally Vision allows you to upload and link them to the relevant patient records effortlessly. This means that all your imaging work is consolidated into one centralised platform, making it easier to access and review patient history and compare images across different visits.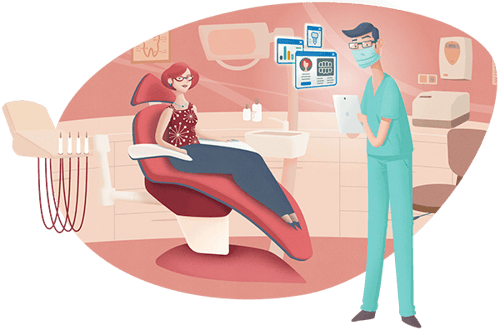 Acquiring New Images
With Dentally Vision, acquiring new images becomes a breeze. The user-friendly interface allows dental professionals to capture images using various imaging devices with just a few clicks. Once the images are acquired, they are saved directly to the patient's record and stored in the cloud with minimum upload time. This streamlined process enhances the clinical workflow, enabling dentists to focus more on patient care and less on administrative tasks.
Comparing Images
Dentally Vision empowers dental practitioners by facilitating quick and effortless image comparison, allowing you to make informed decisions with confidence. The feature allows for side-by-side comparisons of images. This visual aid is incredibly valuable in tracking progress and identifying potential issues, leading to more accurate diagnoses and treatment planning.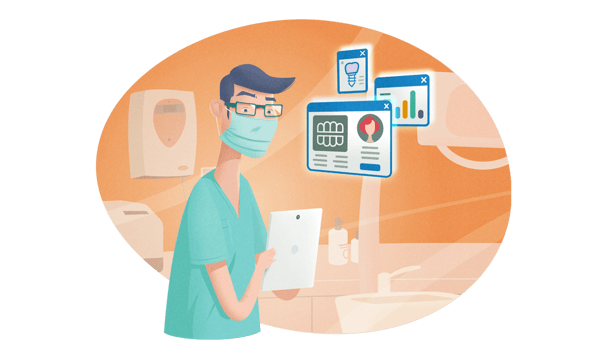 Resuming Incomplete Exams
In a busy dental practice, interruptions are not uncommon. With Dentally Vision, resuming incomplete exams is hassle-free. If, for any reason, an imaging procedure is interrupted or paused, the system enables you to pick up right where you left off. This ensures that no data is lost and eliminates the need for repetitive imaging, which reduces the risk of further exposure, ensuring maximum patient safety.
Reassigning Images
Sometimes, an image may be accidentally captured and saved under the wrong patient record. In such cases, Dentally Vision can help! The feature allows you to easily reassign images to the correct patient, ensuring that the patient's data is accurate and well-organised. This feature prevents potential errors and maintains the integrity of patient records.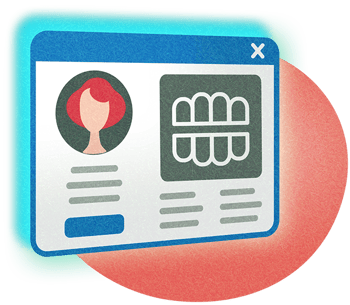 Deleting Images
Data privacy and security are paramount in any healthcare setting. Dentally Vision incorporates a secure image deletion process, which enables authorised level 3 or 4 admin users to remove any unnecessary or sensitive images from the system. This feature ensures compliance with data protection regulations and gives patients peace of mind, knowing that their confidential information is handled with utmost care.
With the real-time accessibility of images from any location, Dentally Vision's cloud-based system streamlines your clinical workflow and ensures seamless collaboration among dental professionals across multisite practices.
Discover all the details and more about the features discussed above in our dedicated collection of help centre articles here.
---
Want to enquire about Dentally Vision? Get in touch with our team of experts today and experience the future of dental imaging.