In the final part of our Winter Workshop, we take a look at the tutorials available in our Help Centre around charting and the clinical elements of Dentally.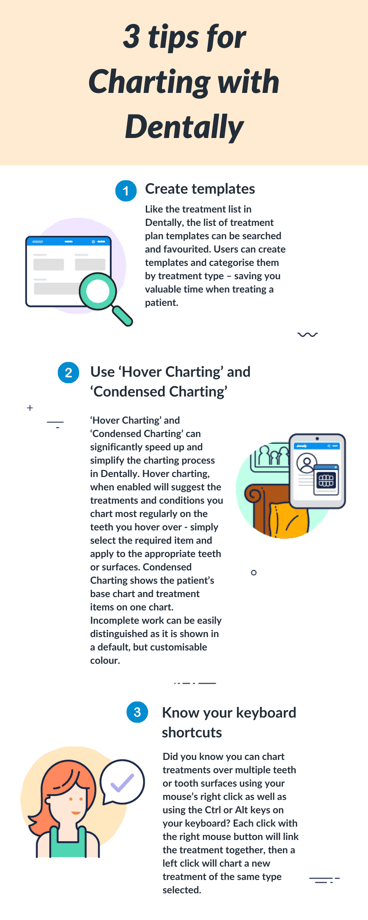 At the heart of Dentally's ethos lies ease of use - charting is no exception. We know that each clinician will work in a different way to the next that is why charting in Dentally is customisable and easy to tailor to an individual's needs.
This collection of articles will walk you through everything you need from general charting, perio, BPE, radiographs, hover charting, clinical notes and treatment planning so that you can get the best out of the software an ensure you have the flexibility with your clinical care.
If you would like to know more about charting or have questions around treatment planning, then our experienced support team is always here to help - reach out on live chat today.
Dentally is about empowering all our dental practices and their teams, so they have a simple and ease to use practice management solution that allows them to deliver exceptional dental care to patients.
We have come to the end of our Winter Workshop for this year, we have only just scratched the surface of the wealth of help and information you will find for all aspects of your practice, whatever your size and type. We hope we have inspired you to develop and build your knowledge by exploring our Help Centre further.
Please do keep an eye out for our Friday comms blog series for all our latest product news and updates.