With a cloud-based practice management software, all you need to get started is an internet connection. This means as long as you are online you can log into Dentally and access your entire database. You can run reports, get patient information, send communications and so much more.
Dentally, from Henry Schein One, can help benefit your team by having the ability to access the software from anywhere, at any time. Dentally can be used on a multitude of devices including laptops and tablets, all you need is a supported browser.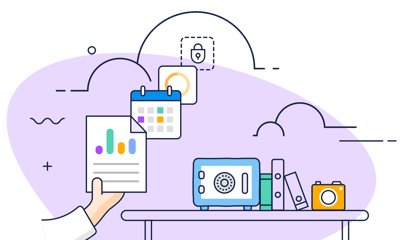 You will no longer need a physical server taking up space in your practice, meaning you can save costs that would usually be spent on maintenance and upgrades. As Dentally securely holds all your practice data in the cloud for you.
With our innovative cloud software solution, bluescreens will no longer cause disruptions and downtime will be a thing of the past! Simply tether a mobile device or use a tablet should you ever encounter connection issues throughout the day. Meaning you can stay open, see patients and continue to deliver a high standard of patient care even when your internet doesn't want to cooperate.
We all know how frustrating it is when you go to leave for the day only to remember you haven't plugged in your backup drive and started the tiresome process of backing up your data. With cloud, running backups is no longer a time-consuming part of your day as Dentally will automatically back up to the cloud as you work. Meaning your data is always up to date and stored safely for you.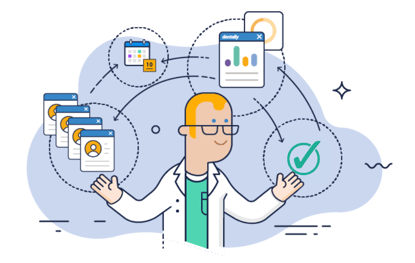 Reporting on your live data is quicker and easier than ever. Your most used reports in Dentally can be saved and simply updated with the click of a button. So, no more waiting around between reporting instead you can get all your admin done in a timely, fashionable manner. Giving you time back to focus on your patients.
We can implement updates and changes without any disruption to you or your practice team, always keeping you up to date on the latest versions. You can keep track of our improvements and changes by checking our blog here for product updates every month.
The team at Dentally are always working to improve, adapt and grow, find out more about how our cloud software can help you run a smoother more efficient business and get in touch with us today at hello@dentally.co