We know that your patients are your top priority, that's why we want to give your team more time to deliver better patient experiences.
Built into Dentally are countless time-saving tools that can streamline your processes so your team can better focus on patient care, not phone calls. In the next few blogs, we will be taking a closer look into Dentally Portal, our platform that empowers the patient to take control of their journey with your dental practice – making things simpler for both your staff and your patients.
At the first stage of every patient's journey is booking an appointment. Having the right booking process in place for your practice, can save your team hours of admin time whilst increasing bookings with an experience your patients expect.
By limiting the channels patients have to book an appointment i.e. exclusively taking bookings over the phone or in practice, you could be excluding a whole group of patients that may have otherwise chosen your practice: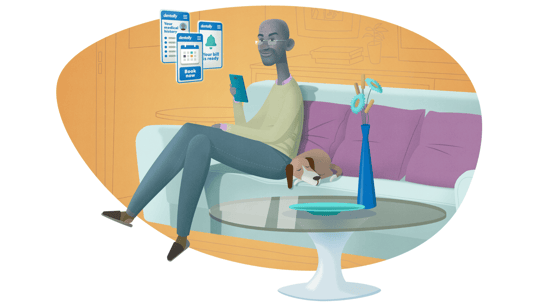 Anxious patients who prefer to book online
Busy patients who forgot to book their recalls

Time poor patients who can only book out of hours
Introducing Online Booking from Dentally Portal will keep these patients in mind, whilst ensuring you're delivering a great booking experience wherever they are.
Giving your patients flexibility to book 24/7 without needing to speak to the practice team, they are no longer faced with unanswered phone calls or distracted receptionists when they arrive in practice. Instead, your patients can expect a warm welcome and smooth exit workflow without the phone ringing off the hook.
Allowing for this calmer experience, will also increase satisfaction rates and keep your patients coming back – not to mention, reducing stress amongst your reception team with a streamlined workload.
With additional automation built-in, you can also see a reduction in FTA's. Once set up with your preferred parameters; SMS and email booking confirmations, performance-optimised reminders and customised recalls can all be sent without any additional interaction from your admin team. You will also feel in control of your diary with the ability to pre-configure your appointment book to your practice and practitioner requirements.
Watch Online Booking from Dentally Portal in action and learn how it has elevated the experience that Refresh Dental, a UK based practice, is delivering to their patients:
Talk to us about streamlining your reception workflow with Online Booking today - Increase conversion of new patients with an Online Booking module on your website and enhance communication to your existing patients with an Online Booking link.