Have you thought about where you want your practice to be in the next 5 years?
Choosing a complete cloud solution, like Dentally, provides you with the practice management tools needed to increase efficiency and reduce stress throughout your daily tasks. Giving you and your admin and clinical team the time needed to focus patient care and helping you develop a thriving business.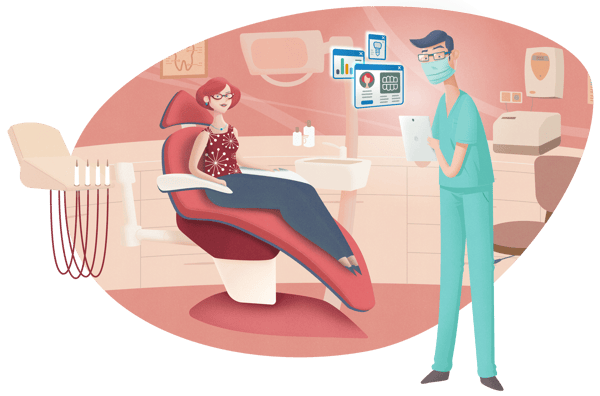 Should you consider cloud technology for your practice?
Cloud technology has transformed the way thousands of dental practices work, and with instant backups and fast response times, your daily practice life can be revolutionised too. Leverage the power at your fingertips to help support both your practice and patients, through these challenging times.
Tackle barriers such as staff shortages head-on, giving your staff the tools they need to streamline workflows and reduce stress across the practice. Let the software handle the repetitive everyday tasks by setting up real-time reports and automatic communications so you can give your staff the time back for what matters most, taking care of your patients.
When you consider Dentally, you are getting all the benefits of a true cloud solution, presented in an easy-to-use, intuitive software. Guaranteeing an effective and efficient practice management solution. You can read all about the benefits of choosing a complete cloud software on our website here.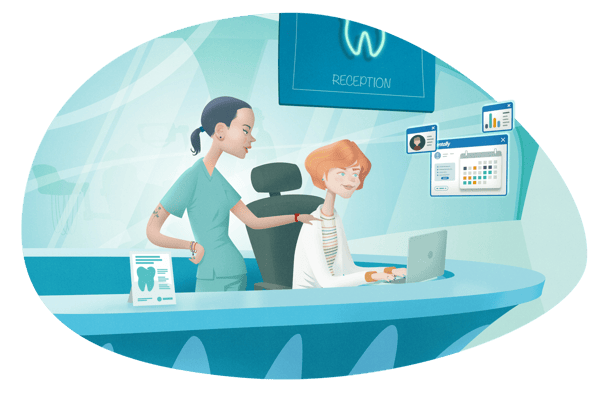 What does it mean to future-proof your business?
When we talk about the term 'future-proof' we are promising that Dentally will be committed to supporting your practice long-term, giving you software that will scale with you as your business grows.
As a complete cloud solution, Dentally is accessible from any device, anywhere ,with an internet connection. Giving you the ability to offer flexible working patterns for your admin staff and removing the cost and stress of maintaining a physical server machine.
The challenges of running a physical server have increased over the past few years with Microsoft itself stopping support for numerous popular operating systems such as Windows 7, and the soon to be unsupported server 2012. Replacing, upgrading and upkeeping a server can be a large expense, and over 1100 of the practices we looked at will be affected by the recent Microsoft changes.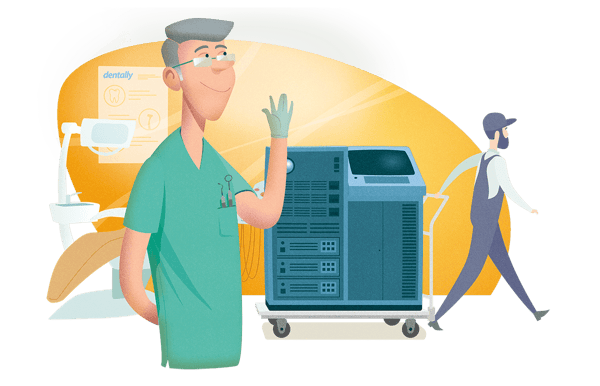 When you choose a true cloud solution, like Dentally, you no longer have to worry about expensive IT and large-capacity servers. We securely store your data, so you don't have to. Prepare your practice for the future and make sure you have the tools in place to grow your business with Dentally.
Book a demo with our team today to see how Dentally can support your needs both now and in the future.