Do you still use a physical server computer in your practice? Did you know with Dentally you don't have to?
The days of relying on internal servers and physical infrastructures at the practice can be put behind you when deciding to switch to Dentally. With our complete cloud software all your data is safely maintained by us, and accessible to you from anywhere.
Dentally's complete cloud solution gives you the tools needed to grow and thrive as a business whilst being able to maintain exceptional patient care. A complete cloud solution provides:
Fast reporting with real time views

Instant updates to your software

Automatic communications

Contactless patient experience

Automatic backups throughout the day

Ease of use tools

No downtime for maintenance

And so much more...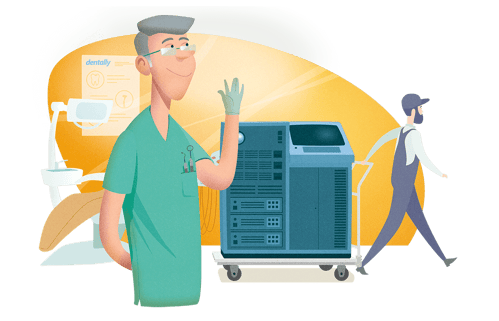 When you compare the convenience of cloud to that of a physical server there are some major pros to choosing a cloud solution like Dentally for your practice, such as Saving time. Time is precious and with tools such as Automation and Dentally Portal you can reduce the time and resources spent on tasks whilst optimising your practice workflow and patient experience.
Ease of use is at the heart of the Dentally ethos, with simple to learn powerful tools at your fingertips you will be able to thrive from the first day of using Dentally. When getting started you will have full access to our library of support videos and guides. Our team of Support staff are always on hand via Live chat in Dentally throughout the day should you need an answer quickly. Ongoing advice can be found through our Elevate partnership, where you can work 1-2-1 with our team of consultants to learn, grow and thrive as a business.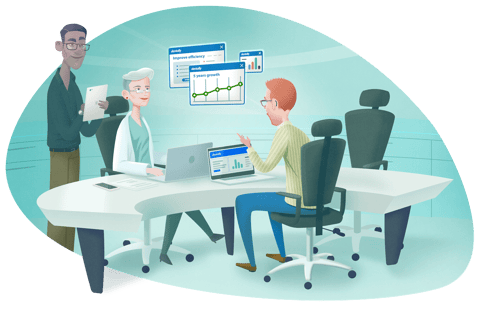 Future-proofing your practice is another pro at the top of the list. We recently held a series of Live webinars covering this topic, stream them online now to learn from our team how Dentally supports and helps your practice grow, whilst ensuring your software grows with you.
Did you know? That the Windows 2012 operating system is one of the most common servers used amongst dental practitioners, and by October 2023 the support of this server will be coming to end. Microsoft will no longer provide security updates, bug fixes and technical support, resulting in dental practices across the globe having to upgrade or replace machines. This isn't the first time this has happened and won't be the last.
Switching to a complete cloud solution removes the stress of outdated computers and system downs, with the ability to log in on any device with an internet connection and gives you the certainty that your dental practice will be supported by Dentally both now and in the future.
Book a demo with one of our team today to see how Dentally can help you and your practice.