At Dentally, we work hard to improve workflows, helping streamline practice processes and minimise the everyday stress practice management brings.
As an NHS dental practice in the UK, you will no doubt find a lot of your day is spent focussing on your contract, UDAs and Claims. We have been busy reimagining how the NHS screens work within Dentally so your day is made more efficient, and your focus can shift from worrying whether NHS contracts are handled correctly to vital oral health care.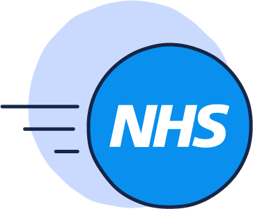 We have redesigned the NHS claim screens in Dentally to make the process easier and quicker - why? Because your feedback told us to - we try hard to improve our software to make it work for you and your practice. Now, when submitting NHS claims, you will find everything you need on one page instead of across multiple screens. But all of the required relevant information required is just the same.
The new single-screen is scrollable, and when scrolling, the patient chart will scroll off-screen - unless the user has selected to lock the chart on the screen. We have grouped related options to help make things easier to find, mandatory areas of entry will be highlighted if a user tries to submit the claim without completing them - minimising claim errors and streamlining the process, ensuring your practice makes the money it has earned and promptly.
Take a look below.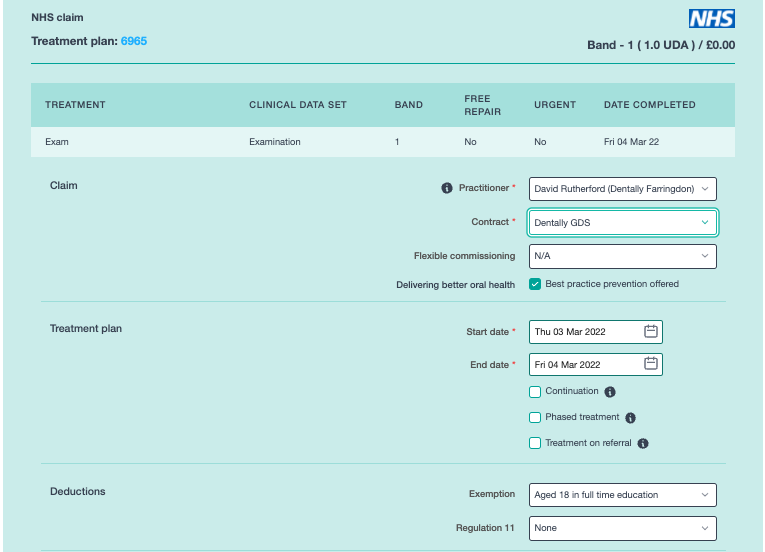 We will be rolling this new NHS screen out over the next month with the aim that all users will be completely switched by the 1st of April. Once your practice has been opted in, each user can select to use the new screens when submitting a claim by flicking the switch offered at the top of the screen when you go to submit. The new screens can be turned off again by each user, if required. Please note, once the rollout is complete, all users will only be offered the new screens, so why not get used to them now and benefit from our new designs?