As we reach 1st April, our thoughts turn to NHS contracts, whether starting new contracts, or updating or managing existing contracts is simple and easy with Dentally.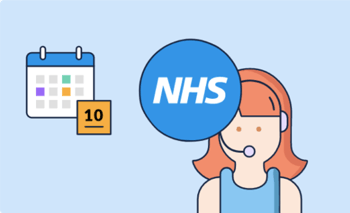 This year, we haven't seen an increase in NHS fees, which are always taken care of automatically by Dentally, so our customers know that all they ever need to do is to refresh their app.
At Dentally we understand the intricacies of handling NHS contracts and we lessen the administrative burden from dentists with tools that enable a simple submission, tracking and reporting process.
Submitting claims is a straightforward process - simple forms to complete with checks along the way to ensure a smooth claim submission and payment process. Our automatically generated and constantly up to date NHS reporting covers UDA claims, forecasts and allows you to monitor how close you are to your 60% UDA targets over the next 6 months.
And it's not just the NHS contracts that we take care of for our NHS customers.
Practices can block out time in their appointment books reserving time solely for NHS patients. This allows you to ensure that there is always space for your NHS clients, and also have time for private appointments. This way you remain totally in control of your appointment book. Read more about appointment sessions here.
We know that dentists need to optimise surgery efficiencies, especially in the current climate. We have the powerful Patients Report that allows you to locate all of your NHS patients who haven't been seen in surgery for over 12 months, or who have missed recalls and seamlessly invite them to book an appointment. Learn more about how our patients report can help here
Our reporting will show you which treatment plans are completed but not yet submitted, or any submitted claims in need of additional attention, to ensure that you are paid in a timely manner for all the work you have completed. Take a look at our NHS Claims report articles, for England and Wales here, and for NHS Scotland here.
Always here to help, contact us at hello@entally.co and find out how we can make your NHS provision simple and straightforward.
For existing customers, please take a look at our comprehensive set of NHS support articles here.