We understand that effective financial management is crucial for the success of any dental practice.
In week six of our blog series, we explore just some of the financial reports. Dentally offers a range of reports that provide valuable insights into the financial health and overall performance of your practice. Let's delve deeper into the diverse reports at your disposal.
Financial reports
Our financial reports provide a comprehensive overview of the company's profits and costs over the years, ensuring you can monitor performance and set reachable business goals. Here are a few of the reports we recommend using to keep track of your earnings;
Managing your daily takings is simplified with the Takings Report. It enables you to easily view the total takings for your practice over a specific period. We recommend that you run this report daily for comparison with your card machine and cash takings.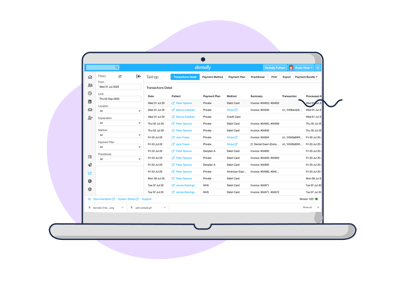 The Payment Allocations Report is an essential tool for practices to monitor patient payments. It provides a detailed breakdown of payments by invoice and practitioner, so you can accurately track and manage your practitioner finances. We recommend running this report monthly, so you know exactly how much you should be paying your practitioners.
Head over to our dedicated help centre collection here to explore all the financial reports available to you.
Patient reports
Part of providing an exceptional patient experience is staying in touch with your patients, even when they haven't been seen in a while. The Lapsed Patients report is useful for encouraging patients who haven't had a checkup in some time to return to the surgery. You can use this report monthly to email or text all the patients who lapsed that month and encourage them to take a proactive stance on their oral health.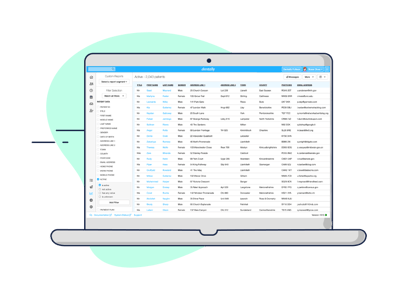 Easily track new patients with the New Patient per Month Report. Tailor the filters to suit your needs and view monthly registrations. Enjoy a user-friendly graph that showcases both the payment plan and acquisition source for clear and concise data.
You can read more about all the patient reports Dentally has to offer over in dedicated help centre collection for them here.
Treatment reports
Staying organised is crucial to the running of any successful business, and The Practitioner Activity Report helps you stay informed on the number of patients, appointments and treatments each practitioner has completed over a period of time, and how much time has been spent on those treatments. By staying in the know on these figures ,you can assess your diary space and appointment timings accordingly to ensure you have enough white space and open diaries to account for the number of treatments your practitioners are achieving.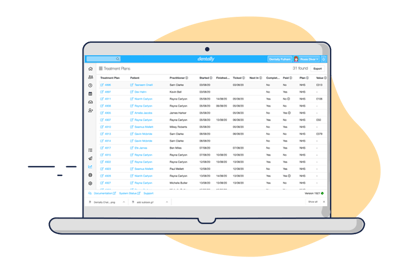 Once you know your availability for the upcoming month, you can report on your open and incomplete plans via the Treatment Plans Report. Customise your filters to find all the patients with outstanding treatment. From there you will see a quick overview of how much revenue is sitting already charted as an opportunity for you and your practitioners should you get the patient back into the chair.
Explore more ways you can report on your treatments in Dentally in our help centre here.
Appointment reports
Utilise the Appointments Report in Dentally to see data from appointments, such as how many patients booked online, how many appointments were cancelled and what cancellation reasons were used. All this information is useful for filling gaps in your appointment diary and monitoring and managing practitioner efficiency.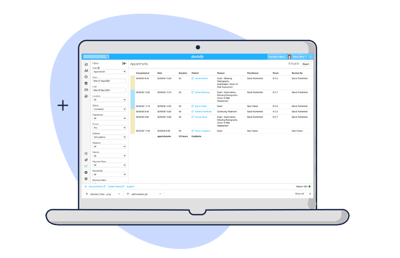 By leveraging Dentally's reporting tools, you gain valuable insights into every aspect of your practice. These reports enable you in making informed decisions to enhance the performance of your practice to help you reach your business goals.
Remember! You can always refer to our Dentally Help Centre with any report queries you may have.
Stay tuned for the final instalment of our summer school series coming next Tuesday! In the meantime, feel free to reach out to Ellie and the support team via Live Chat in Dentally with any questions you may have.