Dentally Portal provides the tools needed to connect and communicate with your patients outside of surgery as well as in. With patients now facing the cost-of-living crisis on top of the pandemic backlog, it is essential to remind your patients how important it is to prioritise their oral health care.
When you use Dentally Portal, you have all you need to empower your patients back to the practice. Let's look at five benefits of using Dentally Portal to both you and your patients.
Patient security
When a patient first creates an account on Dentally Portal, they are required to verify both their email address and mobile number through our two-step verification process. Online security can be a worry for both you and your patients which is why we have made Dentally Portal a safe and secure website for everyone involved.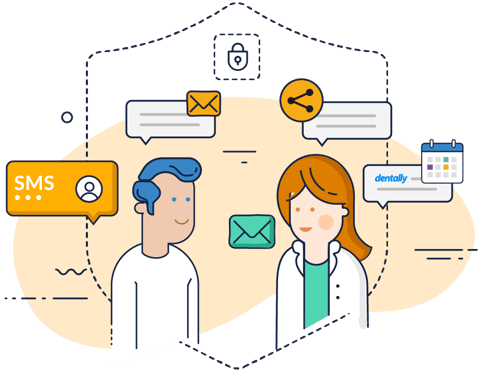 By taking advantage of the two-step authentication process, you will also ensure you have the most up to date contact details for your patients. Having the correct details for future communication is crucial for staying engaged and connected to both new and existing patients. Keeping up-to-date details on file ensures you can successfully remind and recall your patients, whilst knowing that any upcoming marketing campaigns will successfully reach your target audience.
Seamless workflows with automatic features
Reminders through Dentally Portal ensures a complete hands-off automated experience, designed to save you time and keep the communications you are sending to patients clear and concise.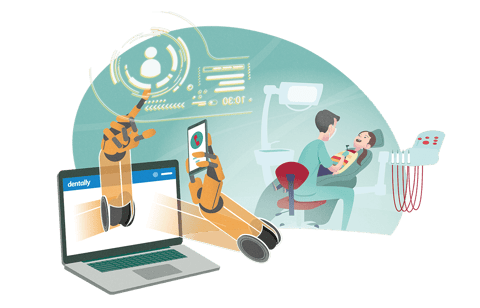 Our reminders will pull through your practice branding straight from Dentally, automatically sending out pre created emails and SMS to patients with booked appointments. Simply switch them on and you're good to go.
You can turn these on in your Dentally Portal admin panel from the 'Patient Notification' section on the sidebar.
Intuitive data
Dentally's complete cloud feature has equipped us with the resources to provide you with ultimate control over your data. When facilitating your patient's use of Dentally Portal, you can be sure that they are utilising this within the measure you are comfortable with. For example,
Diary control is achieved with Calendar Sessions, allowing you to choose when specific appointments can be booked in your practitioner's diaries.

When running a clinic with multiple surgeries you can also adjust the timeframe of an appointment for each dentist.
Reporting from the dentally portal admin panel provides you with the ability to monitor your patient's usage, highlighting what is working for your practice and what still needs some attention. You can look at our earlier 'Utilising Dentally Portal' blog for tips on how to maximise your results from Dentally Portal.
To take a look at your recent figures, simply head over to your admin panel and click either 'Online Booking' or 'Online Signing' to get started.
Reducing FTA's
Minimise the risk of cancellations and failed-to-attend appointments with the ability to take upfront deposits from patients when booking online. Encouraging an upfront payment can also reduce stress on your dental team from chasing future debtors and can speed up the process of a patient departing from the practice if they have already paid in full.
When chasing patients for outstanding balances you can now present them with the option to pay this online through their Dentally Portal dashboard. Offering the patients, a simple, easy and convenient way to rectify any monies owed.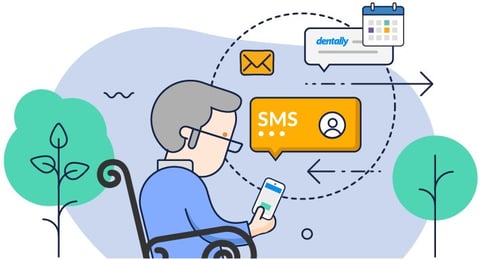 Saving time in your practice
Focusing on the patient's needs before they even arrive at the practice, Dentally Portal ensures your front-of-house and reception team can take time away from the computer to focus on continuing to deliver exceptional patient care. Let Dentally take care of some of the time-consuming tasks by;
Allowing patients to book their appointments online

Reminding the patient of their appointment

Prompting the patient to log into the portal

Setting a task list of the forms the patient needs to complete before they attend the practice

Allowing them to sign their treatment plans and estimates online
Help make dentistry easy and accessible to your patients through your practice's utilisation of Dentally Portal. Want to learn more about Dentally Portal and how it can help your team and your patients?
Get in touch with our team today, email hello@dentally.co