Dentally Portal empowers hundreds of dental practices worldwide to engage, communicate and follow up with their patients. Part of our commitment to our customers is to help you save time, money and resources, that could be spent on delivering exceptional patient care.
As part of our Dentally Portal blog series, we are going to take a closer look at some of the newer features and tools and how they work to enhance your seamless patient journey.
New admin panel layout
The new layout of the Dentally Portal admin panel is now here! The user-friendly interface which includes quick action buttons and a clear sidebar, guarantees that you will be able to easily navigate and change your settings.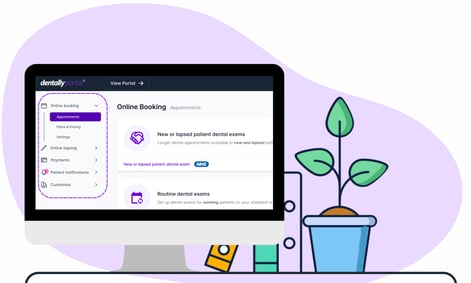 What is the admin panel? - There are two parts to the Dentally Portal the customer facing website and the practice facing website. The admin panel is for your use only. It is where you will configure and set up every aspect of your Dentally Portal and Online Booking.
Appointment booking with Dentally
We have streamlined the way you can create and configure your online appointments. Simply choose your desired appointment from the list and follow the step-by-step process to choose your time slots, practitioner availability, and diary settings.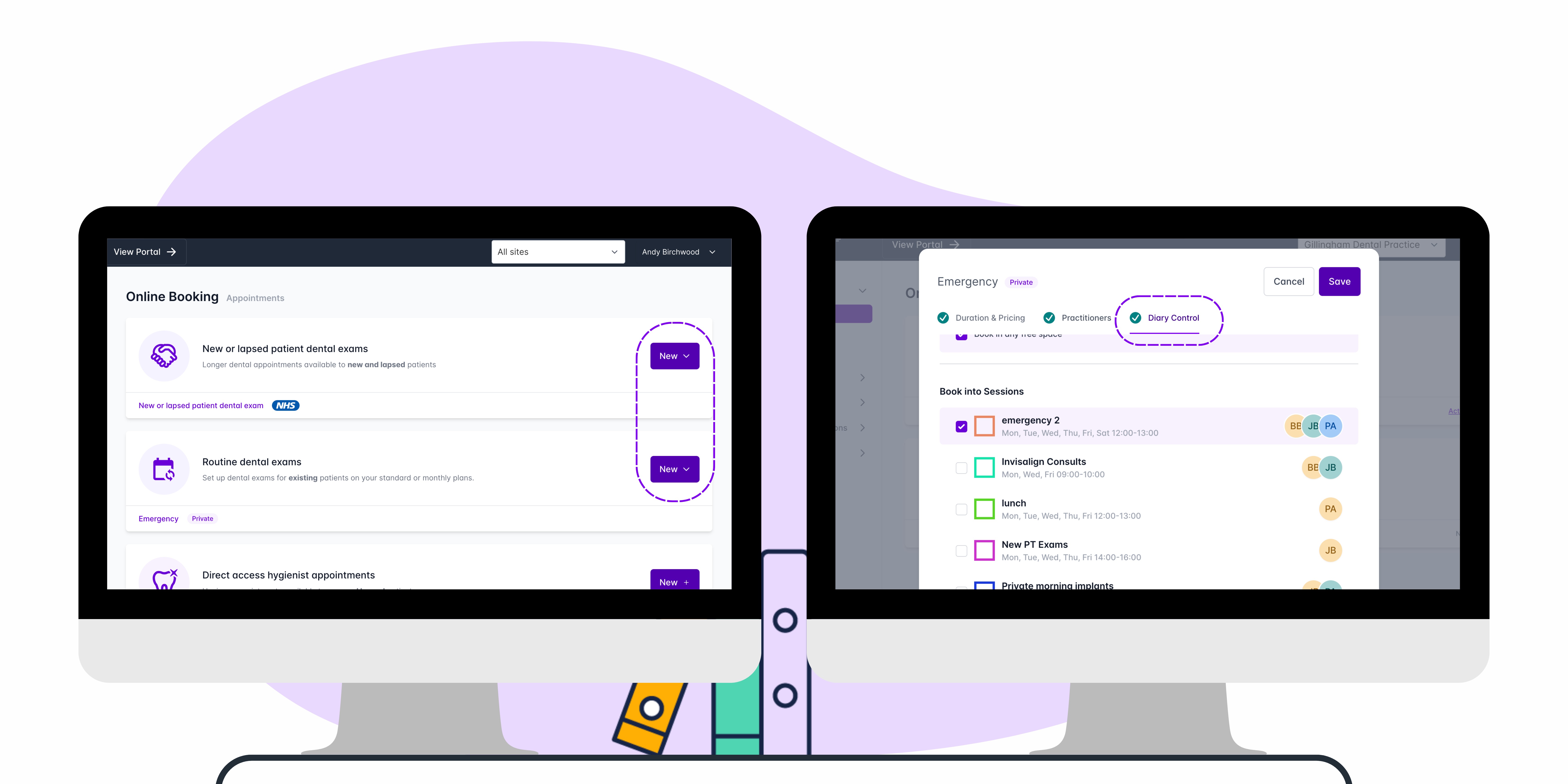 Diary Management has also been introduced to ensure your patients are only booking in when you want them to. This is controlled via Calendar sessions in you practitioner's diary in Dentally, giving you greater control across the whole Online Booking system.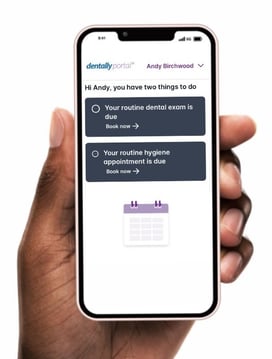 Dentally Portals patient facing changes
For your existing patients, we have made it simple and easy for them to complete any outstanding actions before their appointment. Once logged into Dentally Portal, they will now see a task list on their homepage listing each action they need to take before turning up for their appointment.
Saving you time on the patient's arrival, all you have to do with Dentally Portal is mark them as arrived.
Improved plan pricing
We know here at Dentally that dental practices often use payment plans or have their own dental/practice plans in use, to offer discounts and help patients pay for treatment. Therefore, we have introduced the tools to edit these plans on your Dentally Portal Admin Panel.
When patients are assigned to these payment plans, and are logged into their Dentally Portal account, they can book in for exactly what is included in their plan. Receiving any plan pricing benefits at the same time, such as discounts on further treatments at the practice.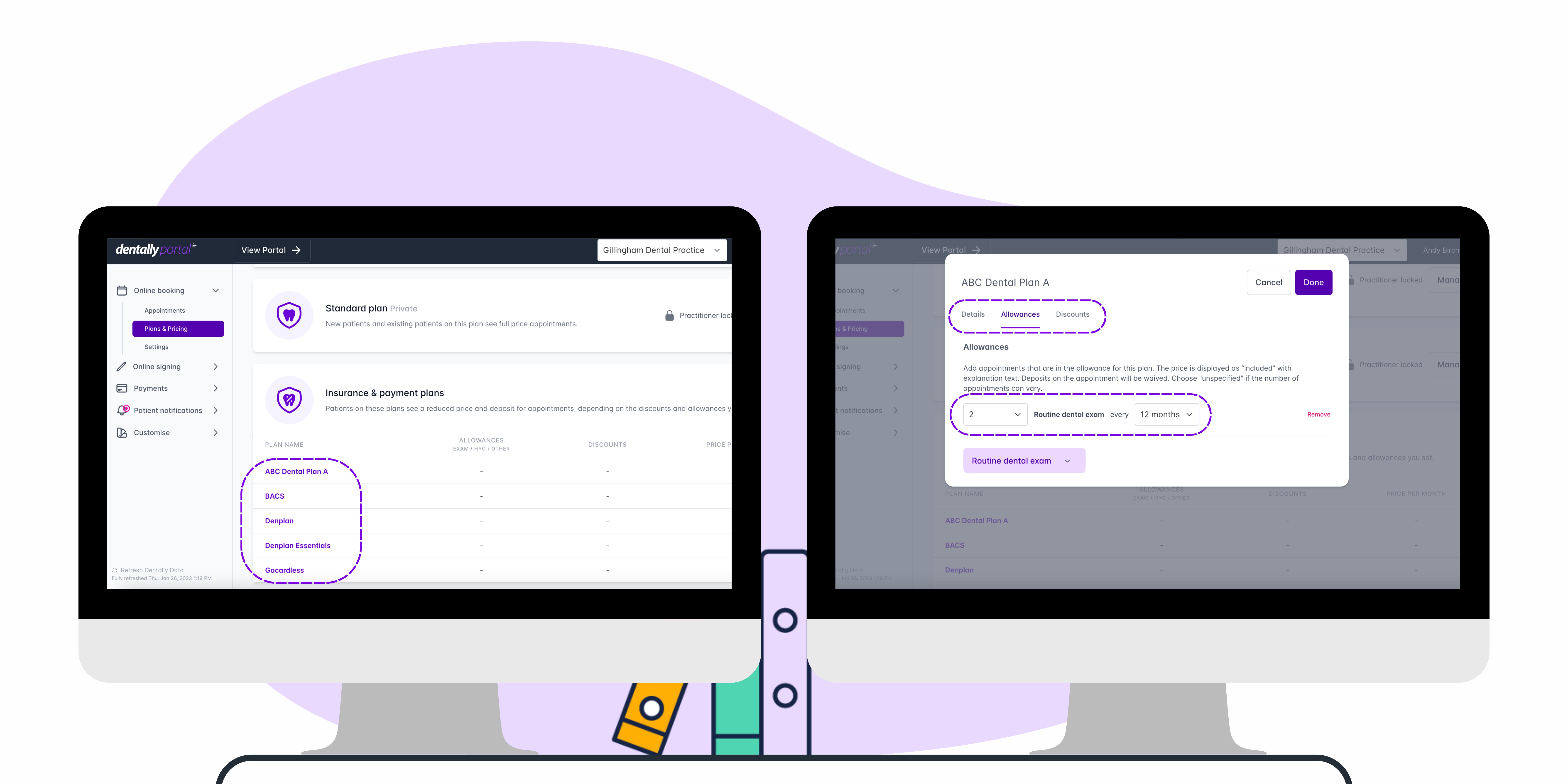 For example – Practice plan x can include 2 exams and 2 hygiene's at no cost and could have a 10% discount on any other consultation booked online.
These are just a few of the recent additions to Dentally Portal, you can expect to see even more to come over the following months. Read more on the changes that have been introduced in our product update articles on the help guide here.
Please get in touch with our support team via the Live chat in Dentally with any questions.