Take a look at how 2023 has started off in our latest changelog...
We have welcomed new features and changes to Dentally over the last month. One of the highlights of this month is seen in our Dentally Portal update, The new 'routine appointment task list' is now active on your patient's Dentally Portal account. This change will help patients easily find and schedule their routine exams or hygiene appointments, ensuring they receive the care they need in a timely manner.
Read the full Changelog for January 2023 on our help guide here.
---
In other news...
Have you got new business goals for 2023?
Then start the year off on the right foot by getting in touch with the Elevate team today. Our team of trained consultants are available to offer advice and guidance as part of your package with Dentally. We are here to help so get in touch with the team today to book your 1-2-1 chat today.
Future-proof your practice webinar
Join our team as we discuss how important it is to stay connected with your patients as they overcome the challenges ahead.
Delve into how our complete cloud practice management software provides you with the robust tools to adapt and thrive both now and in the future. Register below for free!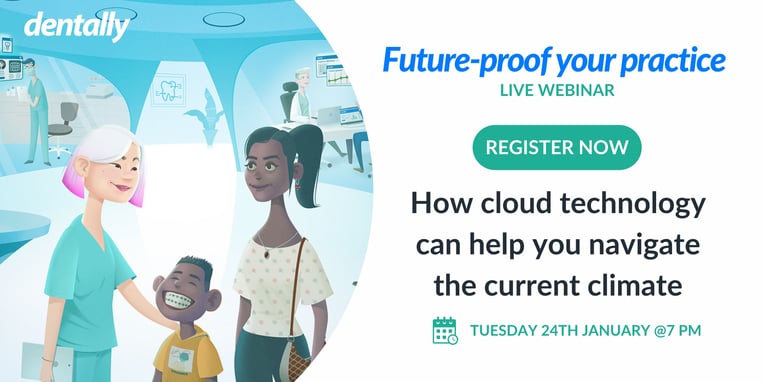 Get in touch with the support team with any other questions via Live Chat in Dentally.