Are you ready for a more streamlined and efficient clinical notes experience?
We're excited to announce we are rolling out an enhancement to your clinical notes templates that will transform the way you manage your time in surgery. By simplifying the process of selecting and applying templates to your clinical notes, we hope to give you time back to spend where it matters most, with your patients.
Here's what you can expect from this exciting addition:
User-Friendly Interface:

The available templates are displayed in alphabetical order, making it easier for you to find the specific template you need.

Shortcut Settings:

Each template title is accompanied by an icon displaying the shortcut setting text, allowing you to become familiar with the shortcuts for quicker and easier use of the note in the future.

Template Categories:

You can use the new filters to easily switch between

All, Your own templates under [Initial of user] and Shared.

This navigation will help streamline your clinical note taking process.

Preview:

Templates can be previewed with a single click in the selection list. This preview area displays the content of the selected template, giving you a glimpse of what to expect.

Easy Removal:

If you change your mind or select the wrong template, worry not! Each applied template in the preview area features an

X

icon, enabling you to remove it effortlessly.

Insert or Cancel:

Once you've made your selection, you have the option to apply the chosen templates to the selected item notes area by choosing

Insert

. Alternatively, you can discard any selection and close the screen by choosing

Cancel.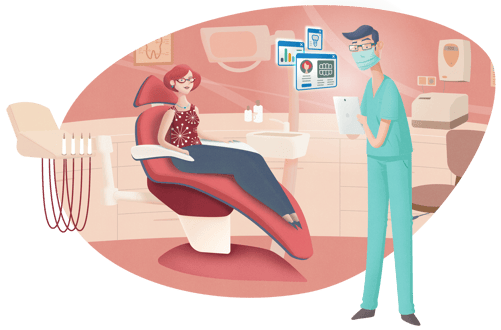 Your clinical note-taking experience will be elevated to a whole new level of efficiency and convenience with these new updates. Spend less time searching for the right templates and more time focusing on delivering exceptional patient care.
Please note: This will be a gradual rollout across all Dentally practices from Friday 2nd June, if you can't see this yet do not worry it will be with you soon!
Get in touch with Ellie and the support team with any questions via Live Chat in Dentally.