We continue our series of blogs looking at the many ways you can use the data from the Patients Report to support business recovery and growth.
In order to attract new clients and grow your dental practice, you will be engaging in some form of marketing. Marketing campaign returns need to be measured and monitored over time to see how effective they are at helping you to reach your goals. Use the powerful Patients Report to help you to identify new patients by tailoring the criteria in the filters so that they emulate your marketing targeted audiences.
New patients
Set Patients Report filters to find new patients by filtering in those who have had a patient record created within 2 months:
Is Active - set to yes
Record Created - set to less than 60 days
You can further refine these criteria and find out how many of these new patients have attended for an appointment. so that you can offer the best customer service by initiating their dental care with you.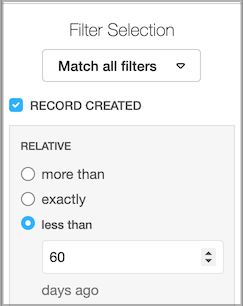 In addition to the 2 filters above, set
Last appointment - less than 60 days ago
Patients Report Views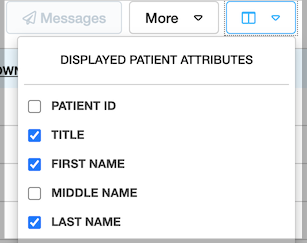 You can now change the view on the Patients Report to show how much these new patients generated for your practice.
Set the view to show
Total Invoiced
Total Paid
And if you want to see what your newly registered patients might generate in the future, add these views
Total Planned
Total Planned (NHS)
Communication is key
Using the patient related data from the Patients Report in this way, Dentally enables you to communicate with your new patients, book in any additional treatment, and continue their oral health care journey with you, as quickly as possible after their initial visit.
It also allows you to see those patients who registered but have received no treatment, and you can, as you know, contact them directly from within the Patients Report, to begin your new patient nurture sequence, encouraging them to attend for their first exam.
Take a look at our support docs to help you step by step with building filters for the Patients Report - How do I find the volume and source of new patients in Dentally here , plus how do I send out marketing emails to patients in Dentally here.
Use the power of the patient-related data held in the Patients Report, to measure and monitor effectiveness of any marketing campaigns so you can see what's working and do more of it, to grow your practice and deliver the best patient care.