You input data into Dentally every day, now let us show you how you can take your patient-related data and make it work for you; how you can use it to help you manage daily tasks and drive practice growth using the powerful tools in the Patients Report.
In this blog we look at two powerful tools to help maximise the use of your patient-related data using the Patients Report
Custom Reports for data segmentation
The first powerful tool to take a look at is data segmentation. This means using the filters in the Patients Report to identify specific groups of patients, i.e. a segment of your patients. Once identified, you can contact them, you can check their data is correct, you can measure effectiveness of your marketing campaigns, you can manage your overdue accounts; there is so much you can do with your data. The trick is to know what answers you want from your data, and then ask great questions. There's no upper limit to the number of segments you can save as Custom Reports, so therefore, no limit to the number of questions you can ask of your data.

How to use the Patients Report Filters
Decide on the question you want to ask of the data
Work out what filters you need to find the answer
Translate the questions into filter options
Save the filter as a Custom Report so you can ask the question again, and again
Communicate directly from within the Patients Report
The second powerful tool is the ability to contact groups of patients - those you have saved in a Custom Report - directly from the Report window. The Patients Report is the only report from within which you can directly contact patients.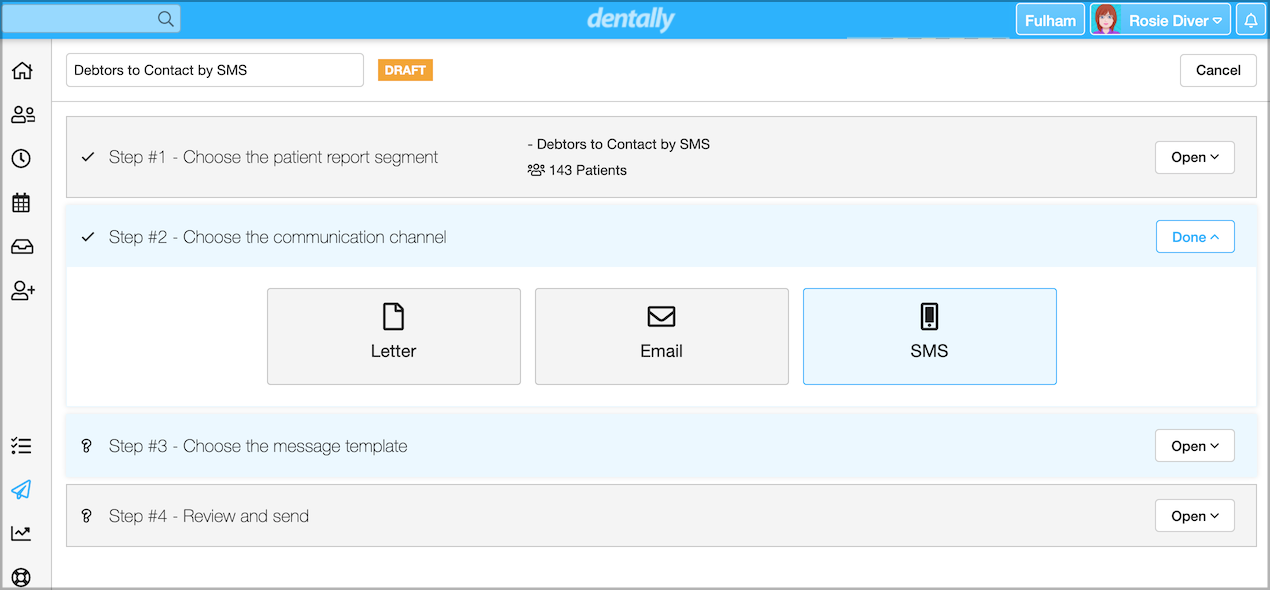 How to contact patients directly from the Patients report
Select your custom report
Select Messages - this takes you to the messaging tool, with step 1 already completed
Select the communication medium (Letter, email or SMS)
Select the correspondence template
Review your message and send
As you review your results, you will see how quick and easy it is to contact patients this way.
For a more in-depth how to guide to contacting patients from the Patients Report take a look at our support document here.
Use these two tools from the powerful Patients Report to maximise the use of your patient-related data to support your practice management and growth.
To learn more about how Dentally's Patients Report can help you run your practice, take a look at the support documents here.