As our society works to prevent the spread and transmission of Covid-19, Cloud technology has continued to prove itself to be transformative for dentistry.
The cloud has existed in the background of our subconscious of our everyday lives for some time and during this period of uncertainty, we have all been using cloud based software more than ever - businesses and their staff have been able to work remotely from home; we've kept in touch with our family and friends; and downloaded films and TV to entertain us during lockdown.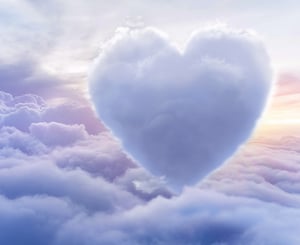 For dental practitioners it has been an essential tool, with practices able to leverage the power of cloud technology to ensure they can still communicate remotely and safely with their patients and access their records to provide the best possible care under the current circumstances.
It is understandable that as a dental practice owner you may be concerned about data with people remotely working and accessing patient records from their home. Sensitive patient information is secure with cloud technology, even if individuals are using a shared laptop, not only due to highly secure login procedures but also because the data is not kept on a local PC and so no data will remain on their devices, so there is nothing for others to see. You can safely enable your team to work efficiently at home away from the dental practice, taking care of admin, cancelling appointments and dealing with telephone triage consultations without concerns for data security.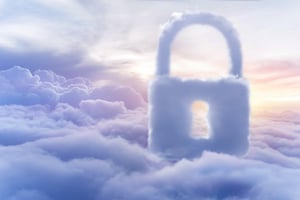 In terms of security measures, with Dentally, you have two factor authentication options within the software, whereby you can download an app to your phone which will give you a unique one off code to access Dentally. You can also add further restrictions, so for example when staff members are accessing Dentally away from the practice and from their home, users can be restricted to a specific location using their IP address and certain hours set for their working day. This means your team can only ever login from the practice or their home address. To read about our security update, take a look at our blog or talk to us today.
In direct response to the current crisis, the introduction of outbound calling fully integrated within the software, has allowed phone calls to be made directly from the patient record in Dentally. This has enabled staff members such as receptionists, with their computer securely logged into Dentally, to make all outbound calls while working away from the practice site. Returning messages, cancelling or rearranging future appointments can all now be done through the software, and staff won't incur costs for their phone usage at home. To learn more read our article here.
Another recent update to Dentally has also been the introduction of appointment cancellation reasons and these have also been added to the Appointment Report - making it much easier for you to keep track of the large number of patients you have had to cancel due your practice closure. As your team are making outbound calls or sending emails/SMS out to cancel appointments, using the new cancellation reason functionality within the software will also help you prepare for when you are able to see patients at the practice again - as you will be able to run a report and reach out to all those that have been cancelled and arrange for them to be rebooked. Find out more.
Dentally was already set up to deal with telephone triage appointments so you can offer advice and deal with dental emergencies easily - not just because you can easily work remotely with the cloud based software, but because you easily set up a new calendar to deal with telephone consultations. Read more here. In addition we set up a new facility to allow patients to make their own appointment through an online link - allowing certain practitioners to be able to respond at set dates/times to the booked call. Learn more.
Working remotely also gives you the opportunity to delegate some 'housekeeping' admin tasks to your team - helping you to prepare for when you are able to see patients in surgery again. Tasks such as reviewing some of your patient information - updating reports, revitalising your correspondence templates and reviewing other general admin. Take a look at our suggestions in our useful article.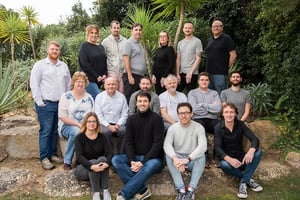 The business model for Dentally from the outset, has meant the company has always operated as a fully remote based team using the latest in technology to run effectively. So for Dentally there has been no change to the high levels of support and service we can offer our customers, and we have been well placed to ensure we can offer help and training as needed. Read about our responsive customer success team here.
For now, training for new practices who wish to move their patient management software to Dentally has had to change from onsite visits to remote training under the Government rules. However, we are able to deliver detailed and comprehensive training remotely, ensuring users are confident in using Dentally. Dr Dattani from Kent Smile Studio and his team of 24, recently undertook their onboarding and remote training with Dentally. Read the interview about his experience.
We are committed to making dentists' lives easier, and over 7,000 dental practitioners are able to work securely, efficiently and remotely with Dentally. If you would like to know more then please do talk to our team, email us: hello@dentally.co