We appreciate that changing your software can be a daunting process, so this week we thought we would take a moment to introduce to our experienced team of trainers who will be there throughout your transition to Dentally.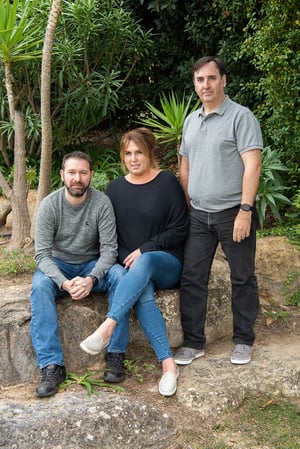 Adam, Michelle and Graham will be looking after you through your training process - all of whom are dedicated to ensuring you get the best out of Dentally for your dental practice.
Firstly, let's meet Adam. He has been training dental practices since 2003, and has worked at both SoE and SfD. In 2016 he joined Dentally, and for the past four years has been involved in the training of all new customers who join us and he has most recently taken up the position of Operations Manager.
Next let's say hello to Graham, who joined Dentally in March 2019. Graham has a very hands on approach, having spent most of his working life training dental practices. He has previously worked at Carestream and SfD, and has a wealth of experience.
And finally meet Michelle. Following her previous role in our Customer Success team, providing support to our customers and assisting them in getting the best of our the software, Michelle moved to a training role last year. Michelle has a great understanding of how dental practices work from the inside, as she previously spent nine years working for one! The practice she worked at, moved to Dentally and so Michelle was trained on our system - this gives her a unique insight in to the software from both sides.
If you are interested in finding out more about what is involved at every step of the onboarding process, then please do not hesitate to contact us hello@dentally.co to talk to Adam or any of the team.