Here's how to create an automated workflow that will send new patients at your practice a series of welcome emails, to help them learn about your team and what you offer to your patients. There's 3 pieces to this puzzle:
Mailchimp / Campaign Monitor / Aweber (some form of modern email marketing tool)
Simply this workflow says "When a new patient is created in Dentally use Zapier to add them to a mailing list in Mailchimp". Dentally is a rocking piece of dental software, Zapier is a tool that lets you connect different online services to get them to interact and Mailchimp is an e mail marketing tool that can send one off emails or can send a series of emails over time.
Let's get going! Make sure you sign up for an account at Zapier and if you don't have an account with Mailchimp, Aweber or Campaign monitor go grab one.
Mailchimp
In Mailchimp make sure you have a list set up. Go to the 'Automation' tab and click 'Create Automation Workflow'.


Once you have created a new work-flow, choose the Welcome Series.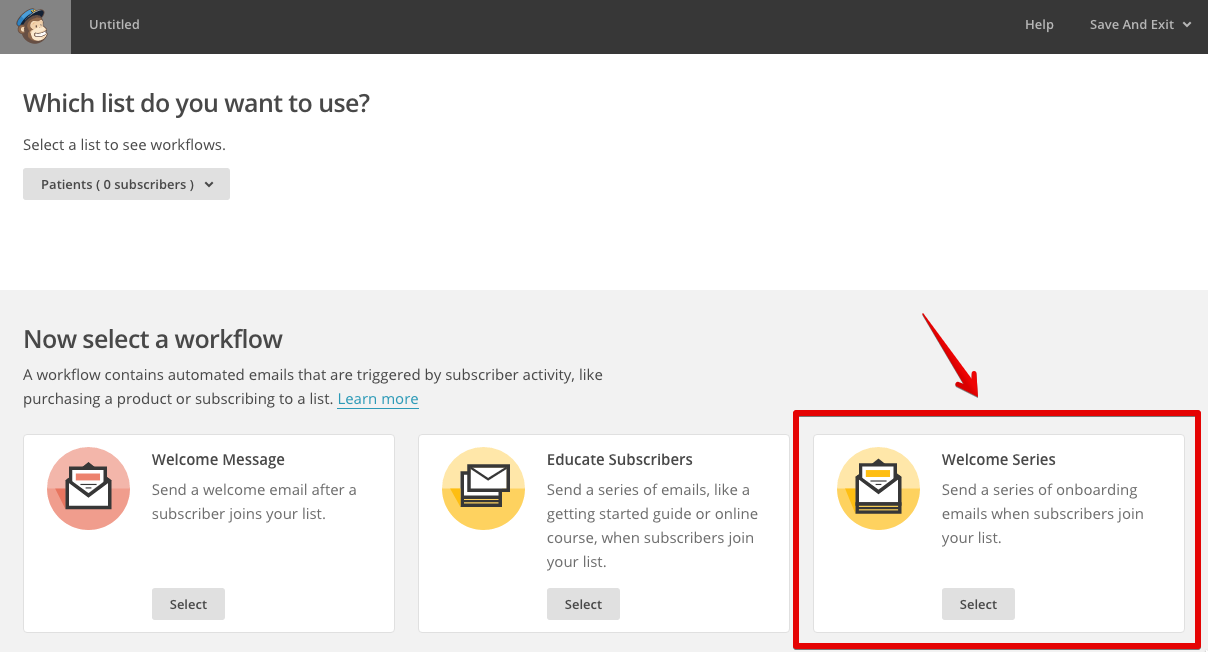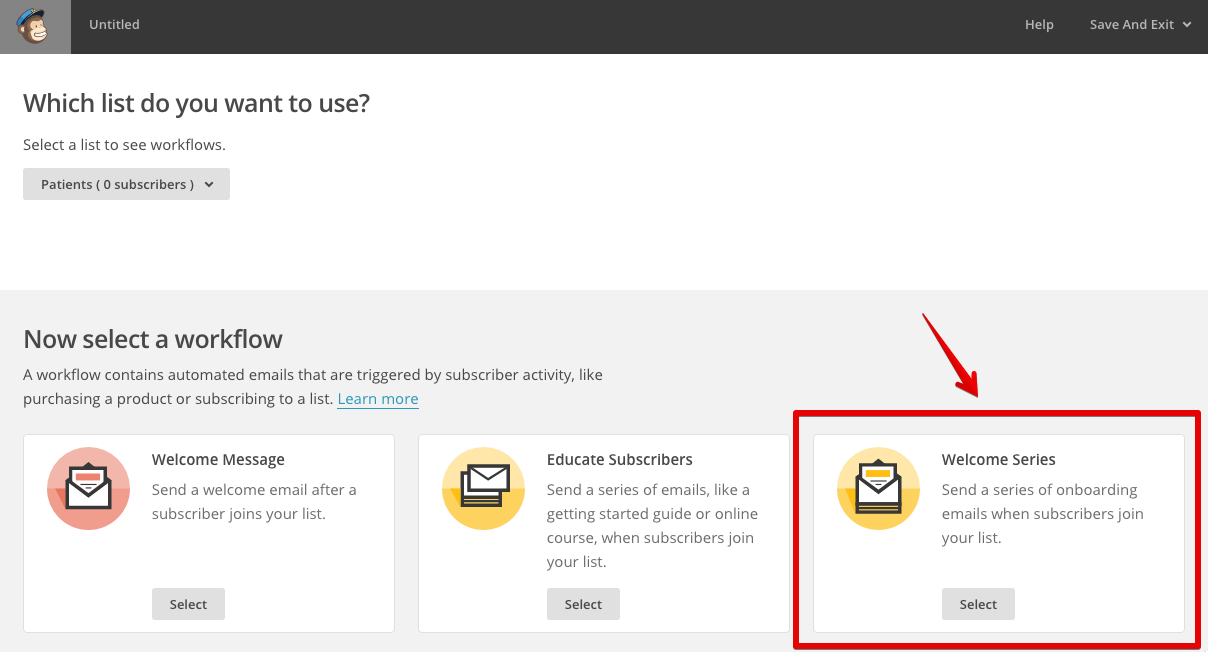 Setup the basics of your campaign. When you get the 'Emails' section add a series of emails that you would like to send. You can change the delay for each email to space out when the emails get sent to the patient.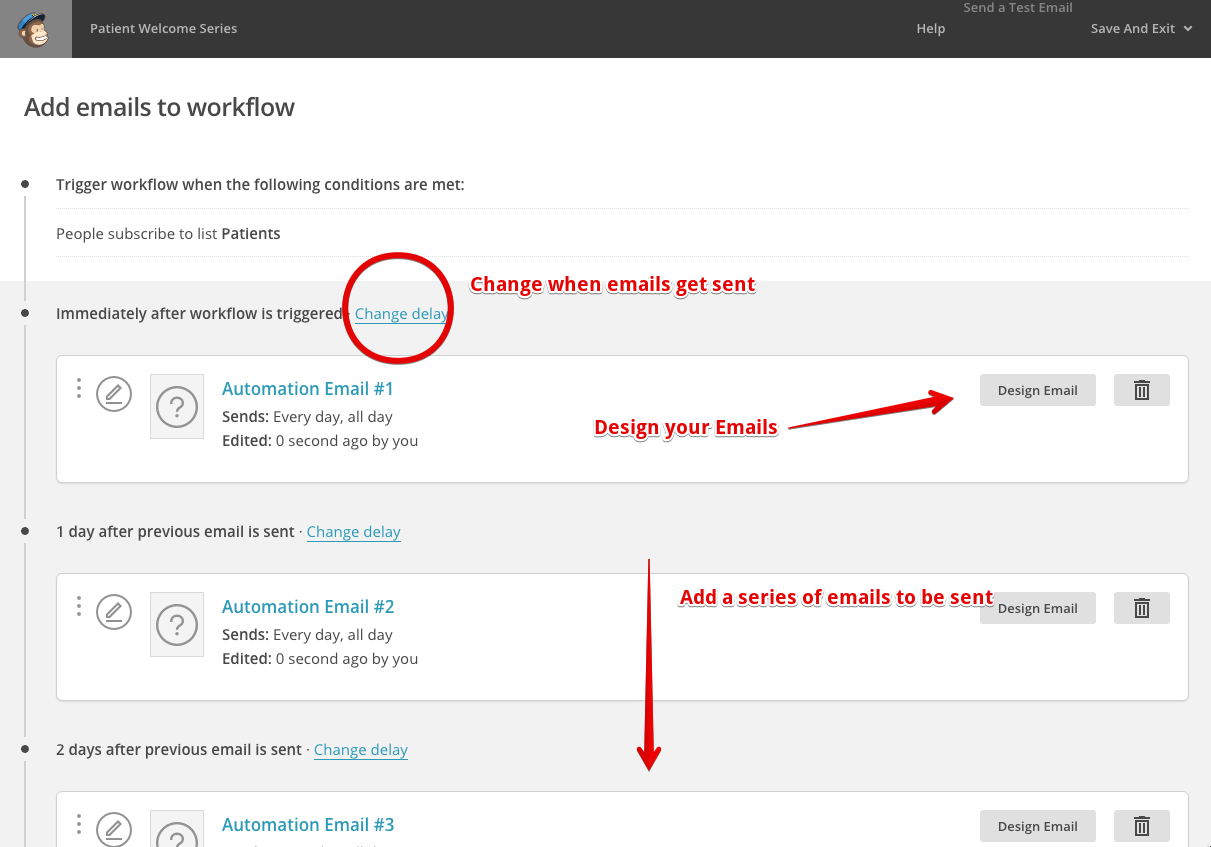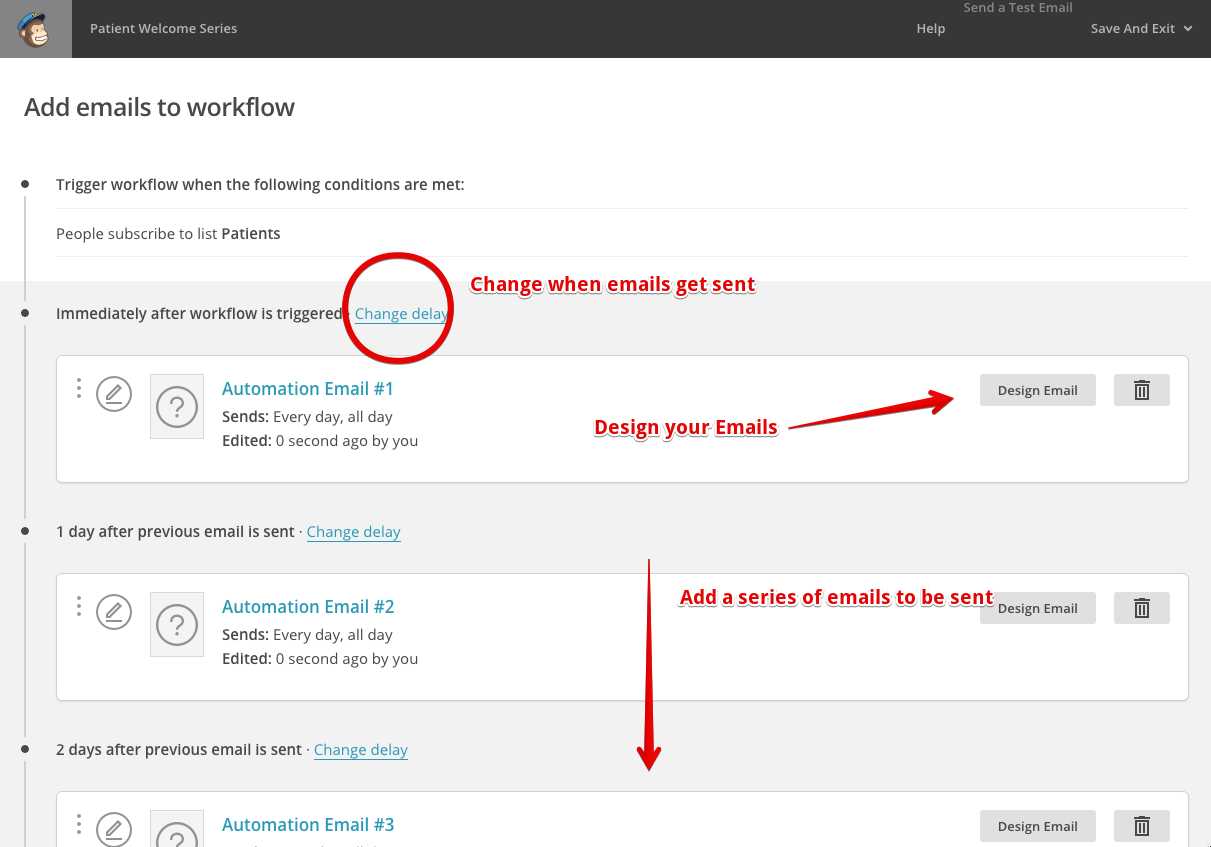 Hit confirm, and your automation workflow is live. Though it will only send emails once a new patient has been added to the list, this is where Zapier comes in.
Zapier
Login to your Zapier account, then go to this link to get access to the Dentally integration. Once you have gone through that, click "Make A Zap!" at the top.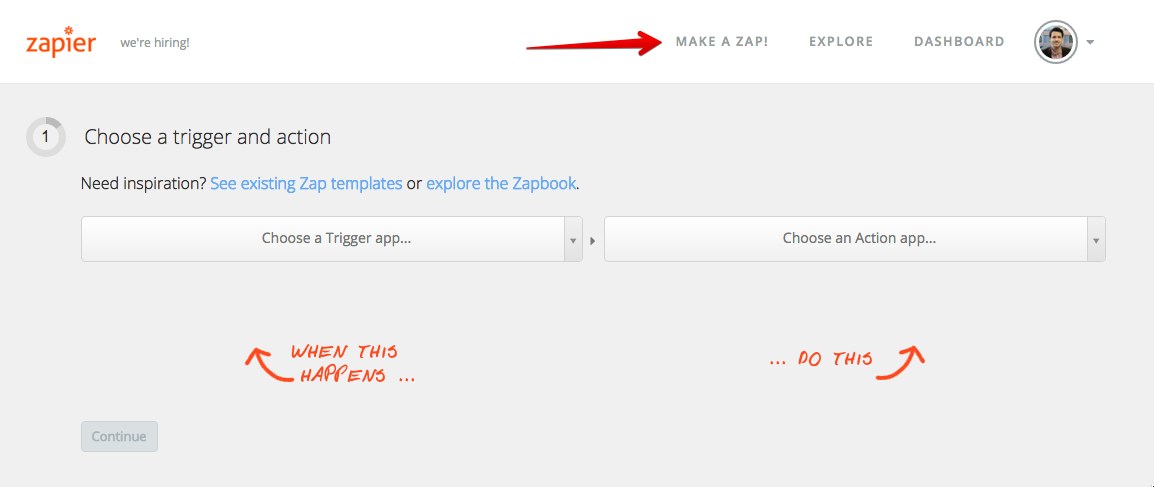 For this Zap we will make Dentally the trigger app and Mailchimp the action app. Click Choose trigger app and search for "Dentally" then select it. Do the same for the Action app but search for your email marketing tool.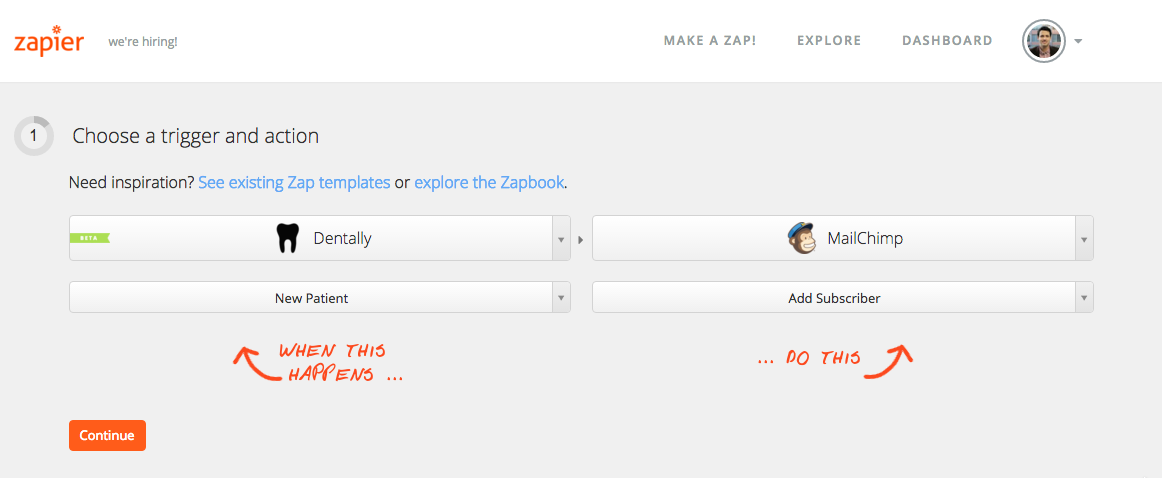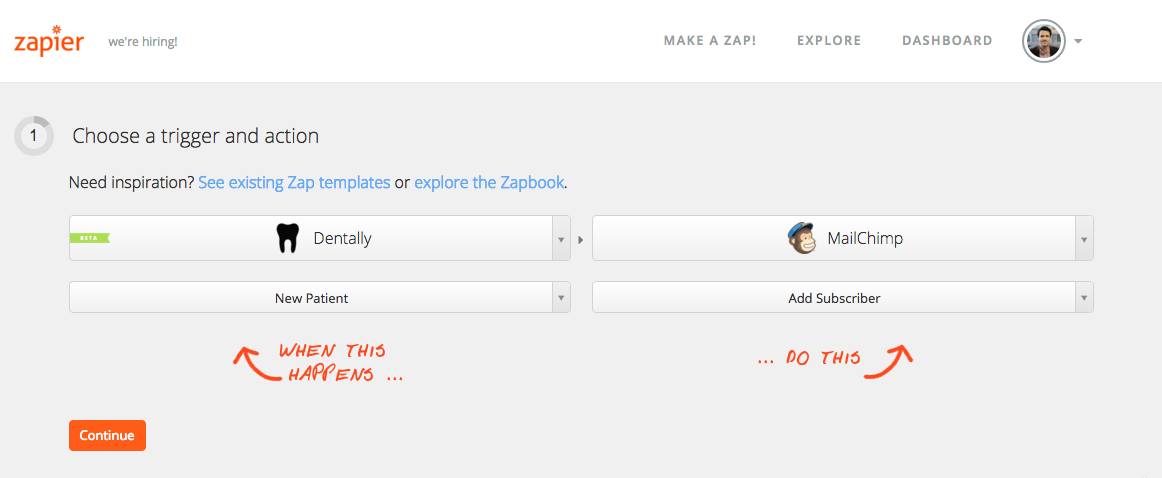 After you have selected both Dentally and Mailchimp (or your email marketing tool) select the trigger below Dentally and set it to "New Patient", do the same for Mailchimp but choose "Add Subscriber". After that, click "Continue".
Now it is time to connect both of your accounts to Zapier. Click to add a connection do you Dentally account, this will bring up a new window asking you to log in to Dentally.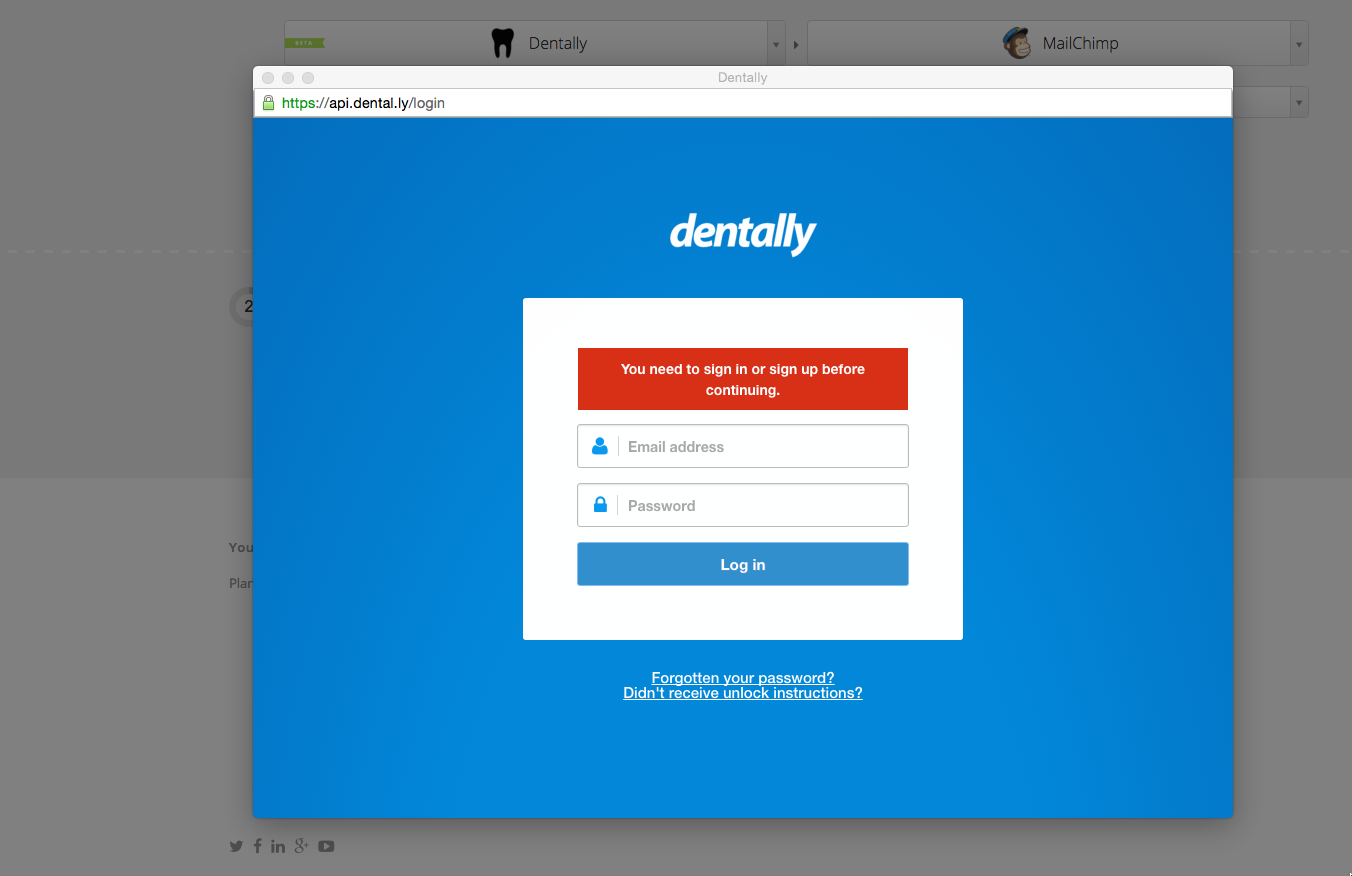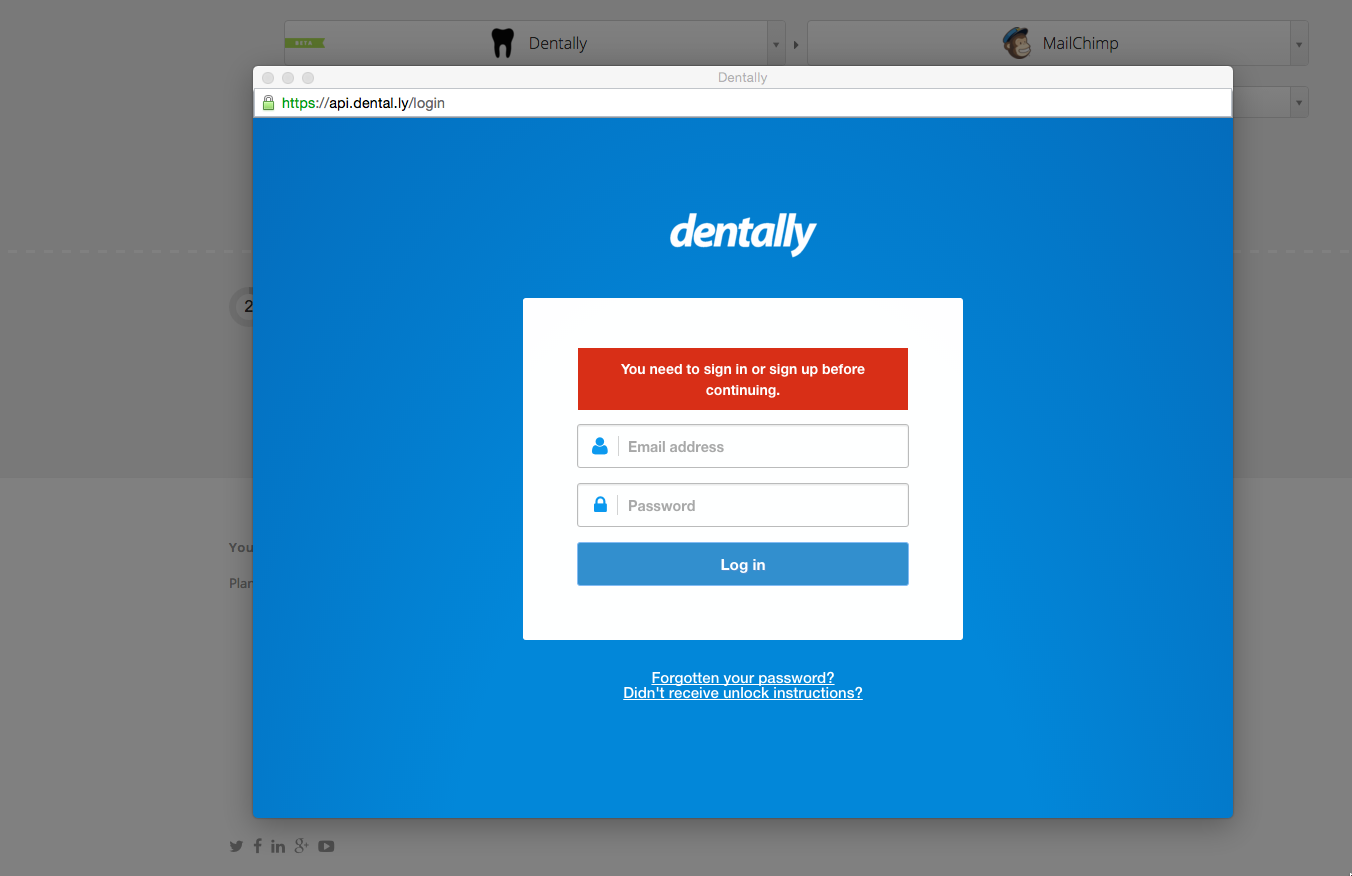 Log in with both your Dentally account and your Mailchimp account and make sure it says "Account is working."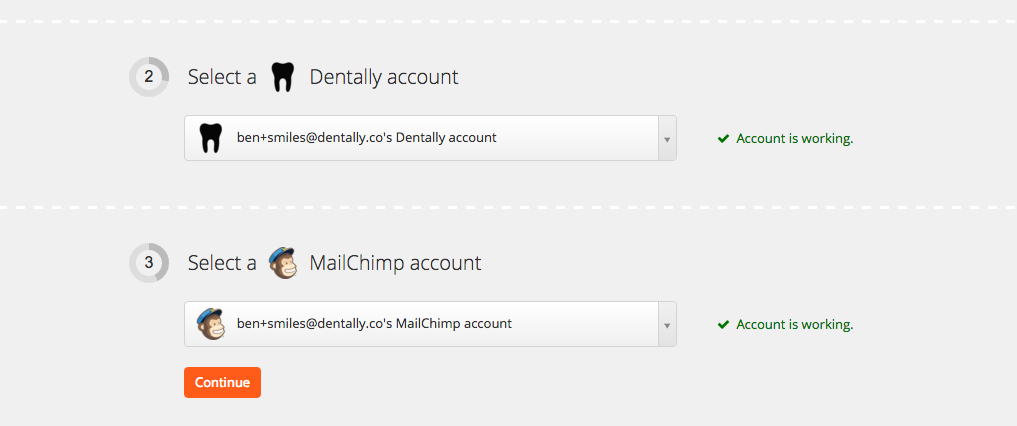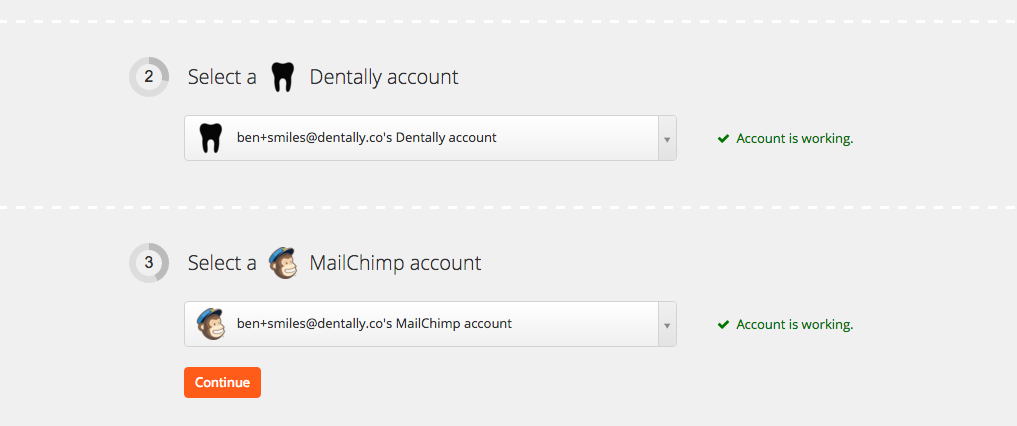 Once both accounts are working its time to fill in a couple of details using fields from Dentally. Click "Insert fields" to get access to what Dentally is piping to Zapier.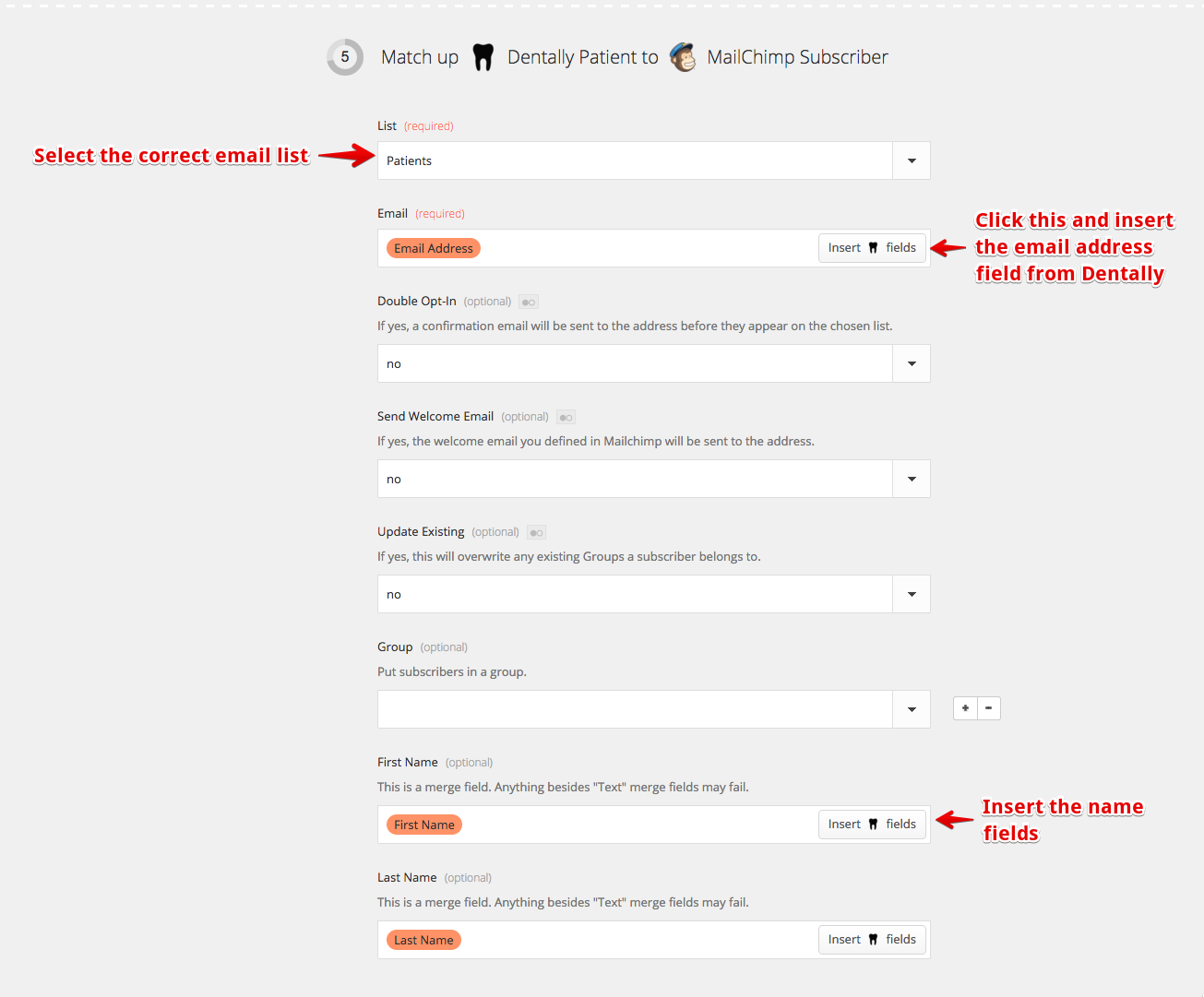 The final thing to do is check the Zap works and then turn it on. When testing a Zap make sure you use a test patient, you can just create a test patient in Dentally and it should show up in the test when you click 'See trigger sample'. When you click Test Zap with this sample, you should check your email list in Mailchimp to see that a new subscriber has been added.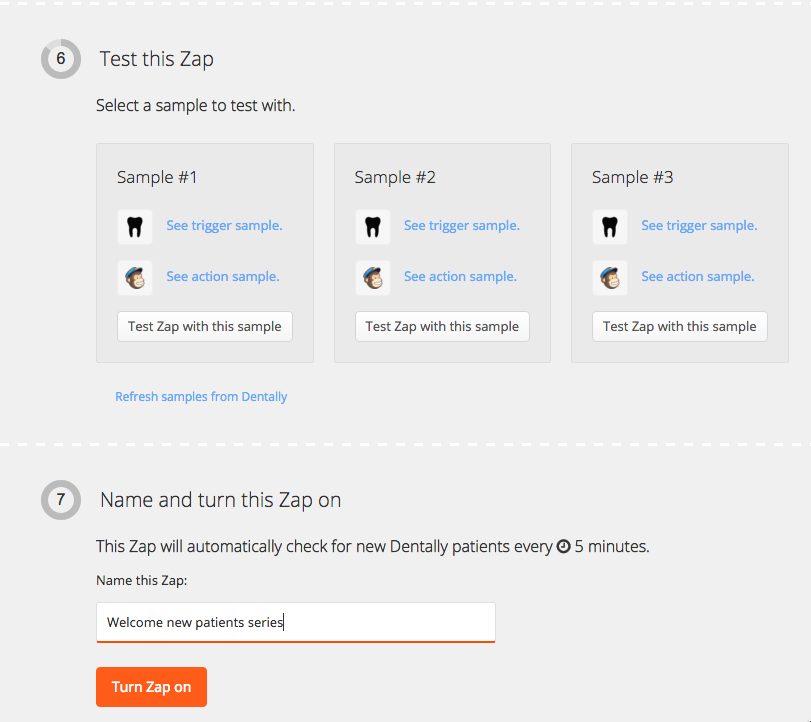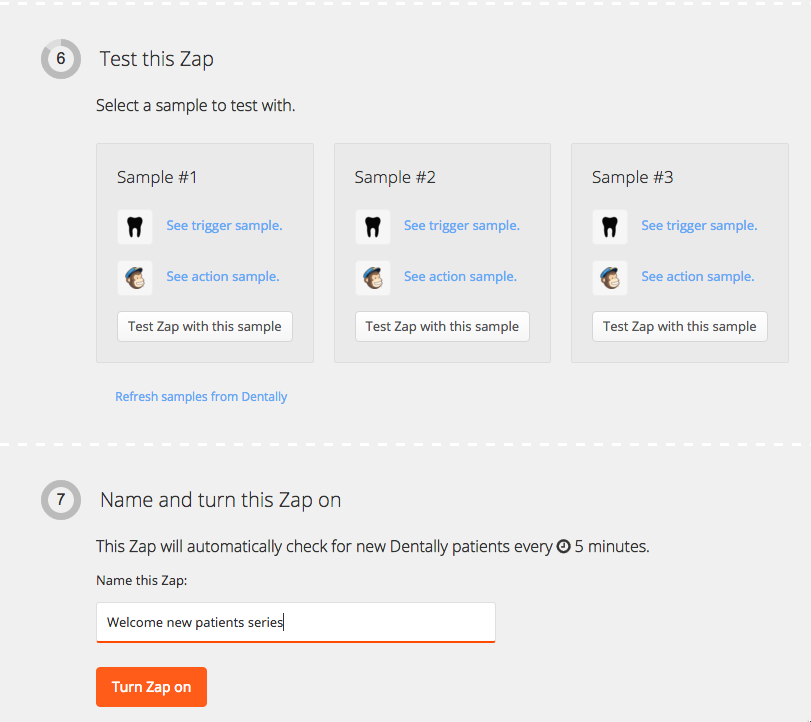 Finally name your Zap and turn it on! 🎉
This is just one example of what you can do with Dentally and Zapier. There is tons of potential to integrate more aspects of your business together. Try making a Zap that posts a new message to your practice's Slack team when a new patient joins the practice, or when an appointment is created.
Discuss this Zap and more integrations on our forum. If you liked this blog post make sure to subscribe at the top of the page.
Photo by Steve Jurvetson