Today in our 'Tip of the week' blog series, we are talking about treatment plan templates!
Double click on the template to create a new treatment plan from the template. Click on the 'plus' icon to add the treatment plan template to an existing treatment plan. Learn more here: https://dentally.co/support/treatment-plan-templates and https://dentally.co/support/using-treatment-plan-templates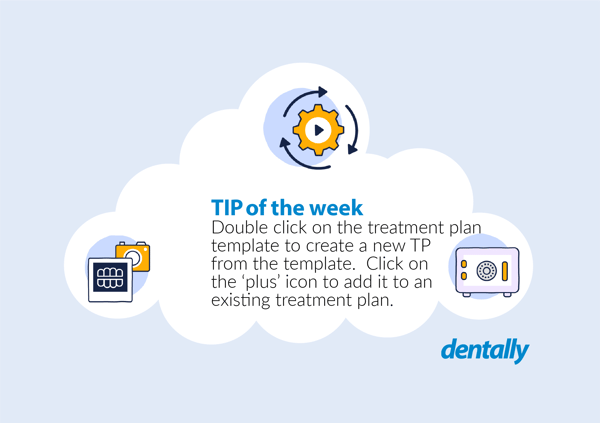 Every week our team will be providing you with a time-saving function or trick, to help our customers get the best out of the system. If you would like to know more about Dentally, then email us today hello@dentally.co or if you have a question for our dedicated support team then call us 020 3856 5611.
Remember we will publish a new tip each Friday, so remember to check in next week!