Welcome to all of our new subscribers from the BDIA Dental Showcase it was great to meet you and old friends alike. It was our first time at the BDIA and our second big dental show. The first show was the annual BDA conference in manchester that was a great debut for Dentally where nobody knew of us. I was very pleased to hear at the Dental Showcase that lots of people had heard of us, and that most of it was pretty good!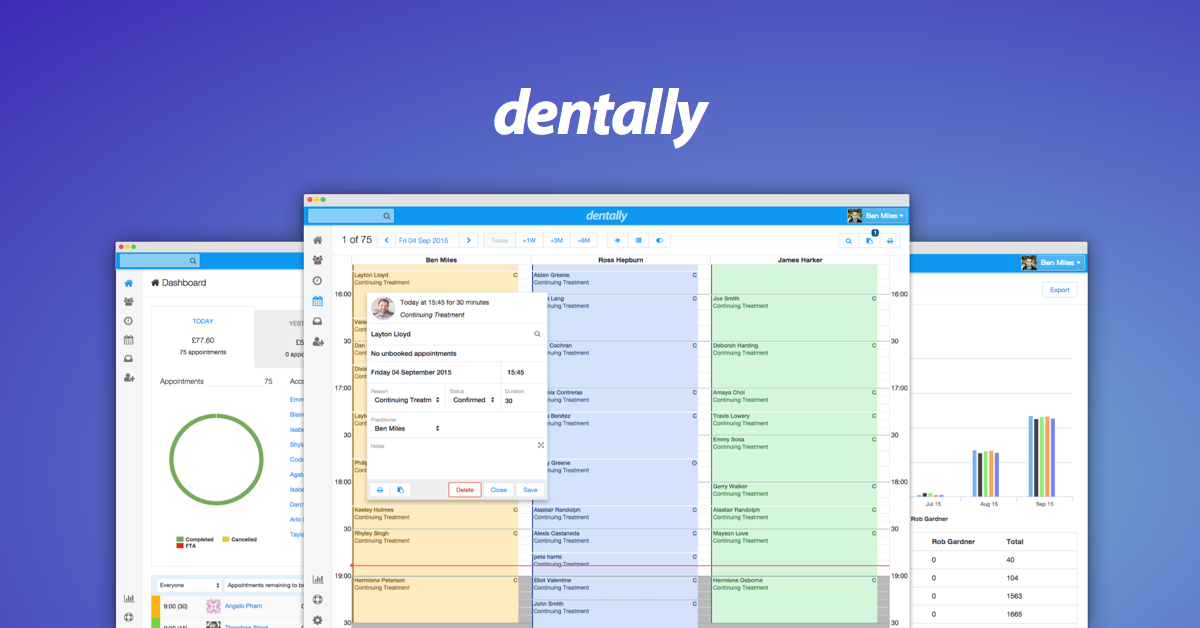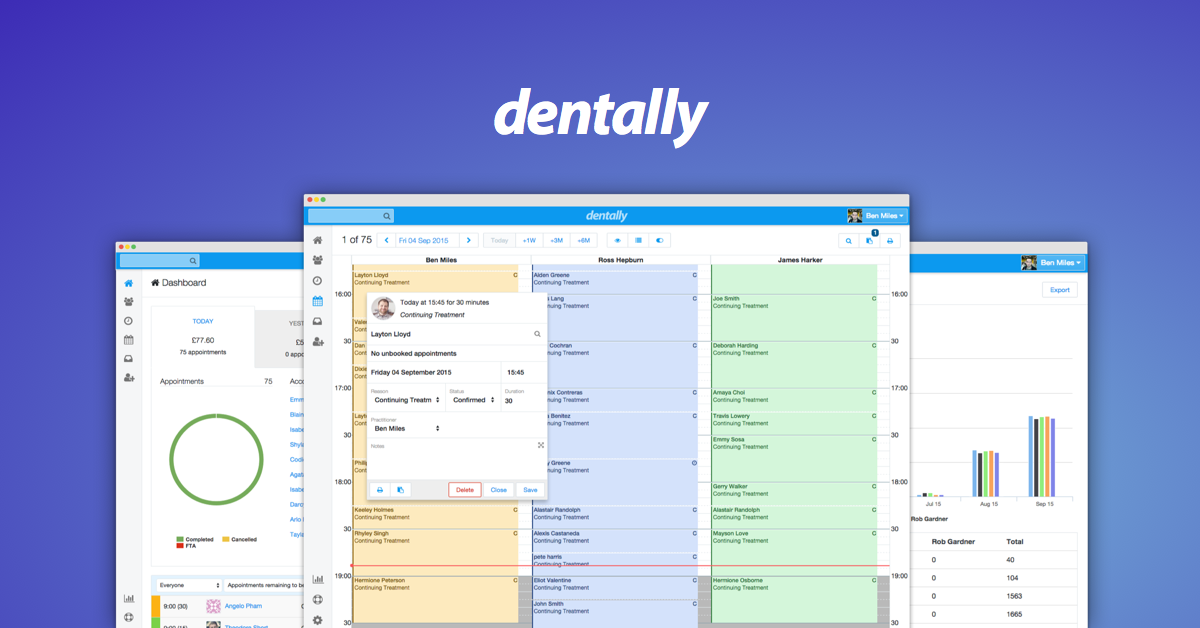 We went for a bigger stand this year with some pretty solid custom built tables and dedicated demo stations, where at the BDA we just used Macbooks. Here's some shots of the stand: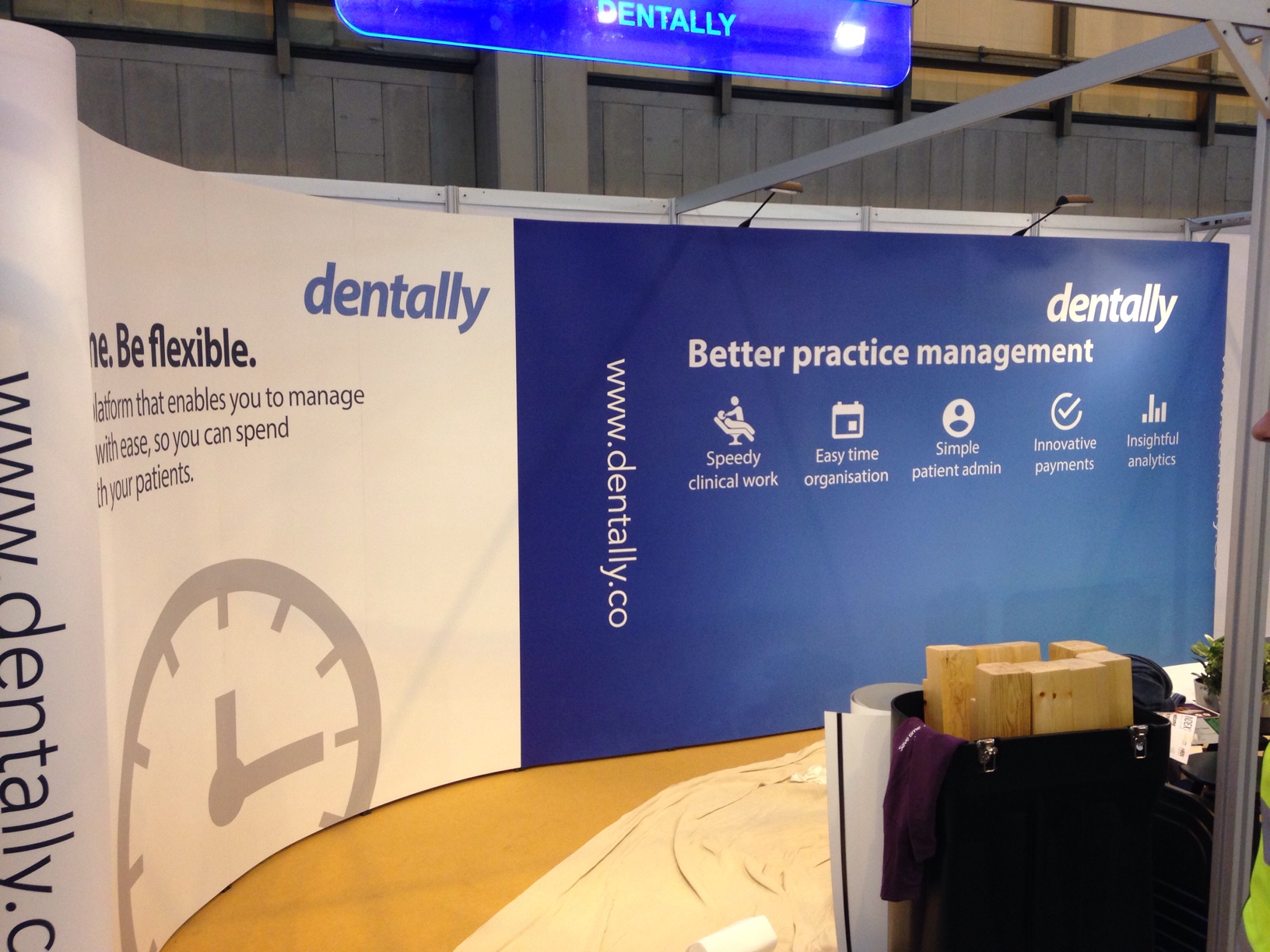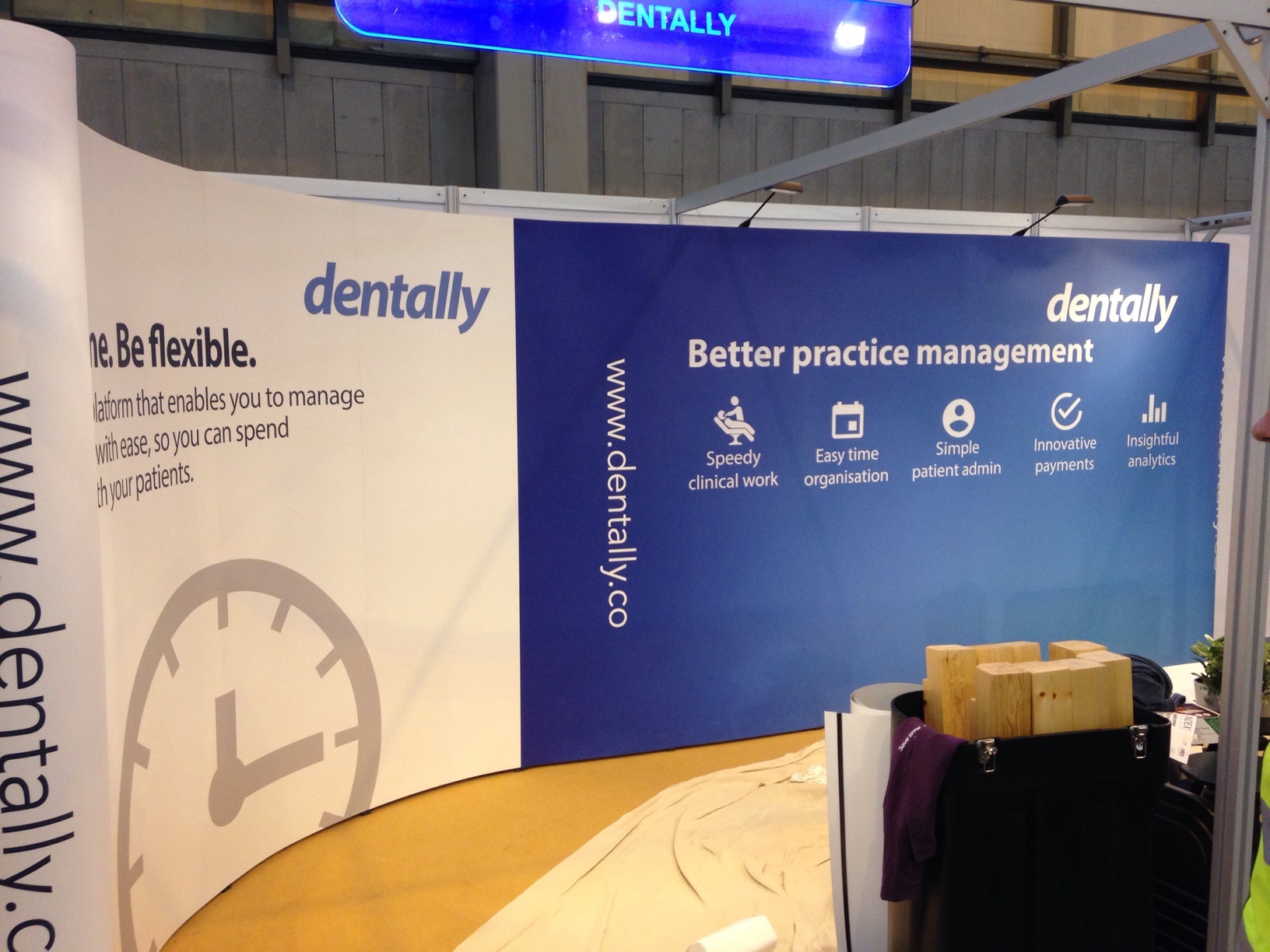 Here's the stand midway through the build.
And the finished product during the show: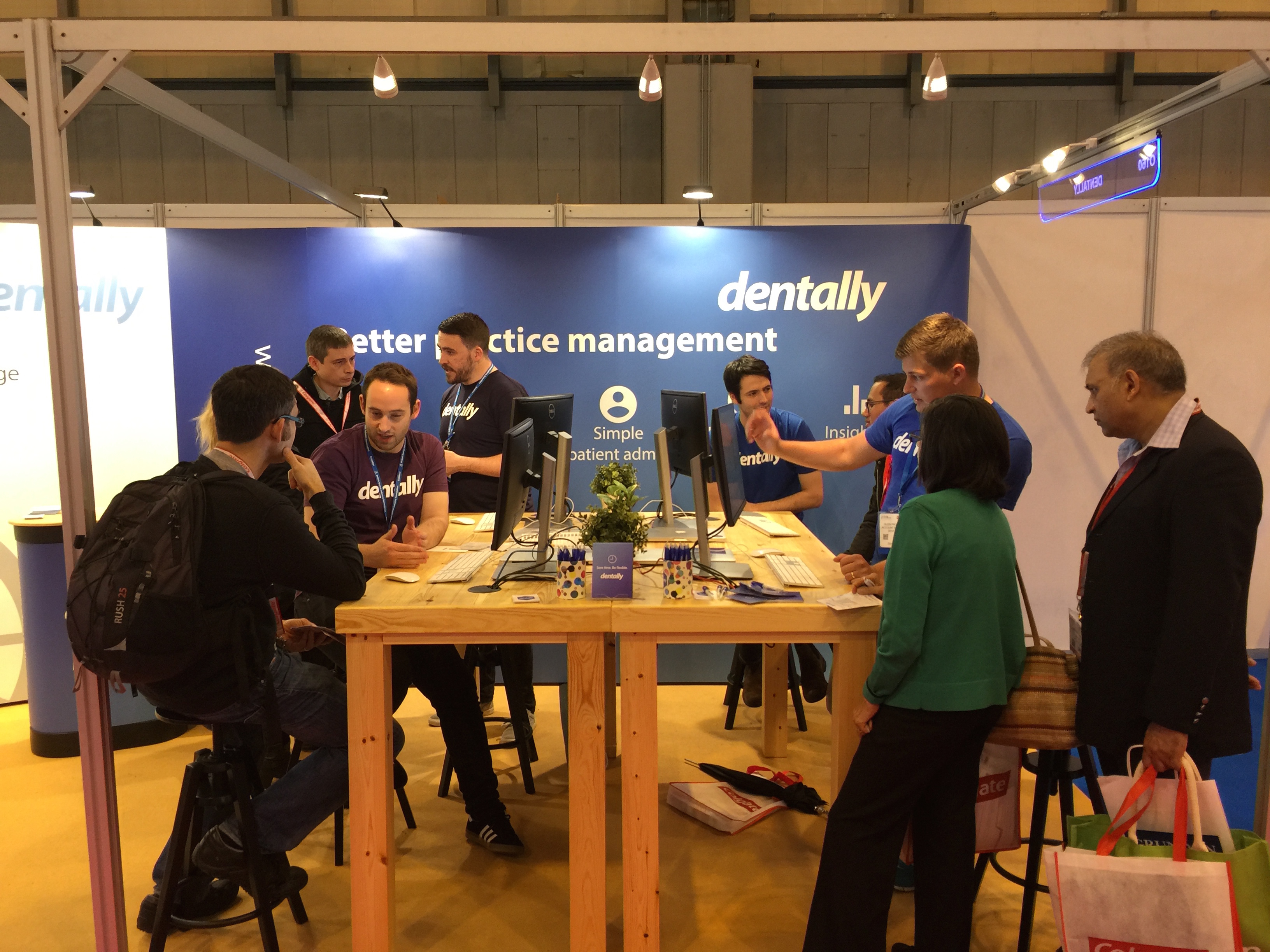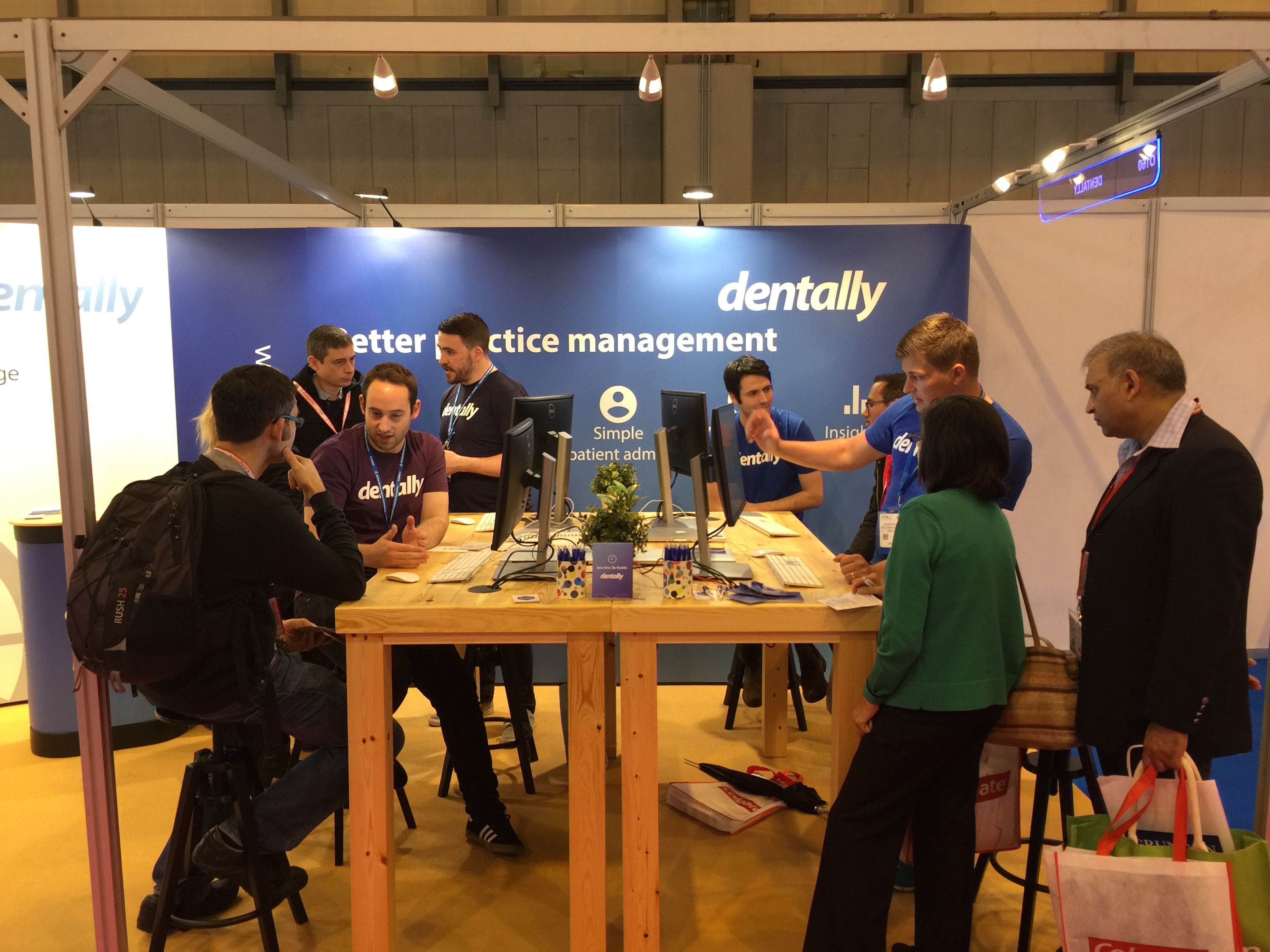 Nice and busy doing demos and discussing the future of practice management.
There were lots of exciting things for us at the show, we were showing off the new version of Dentally, our new payments system Dentally Pay and we announced our new partnership with Wrights.
Make sure to stay in touch with the Dentally team check out our previous posts our blog and join the Dentally community forum.
Of course special thanks to Wrights and A-dec for featuring Dentally on their stands. Its great to be associated with brands like these.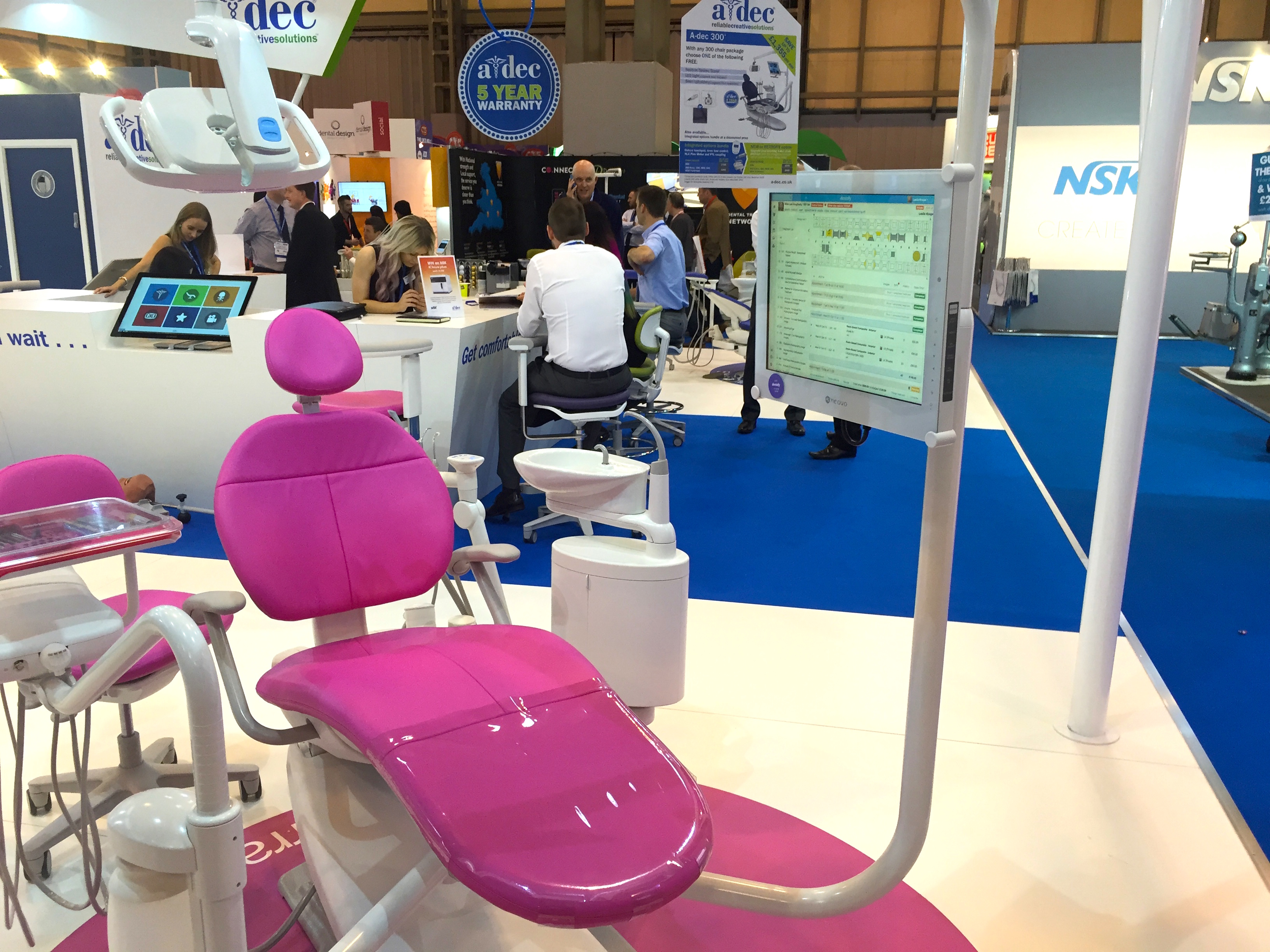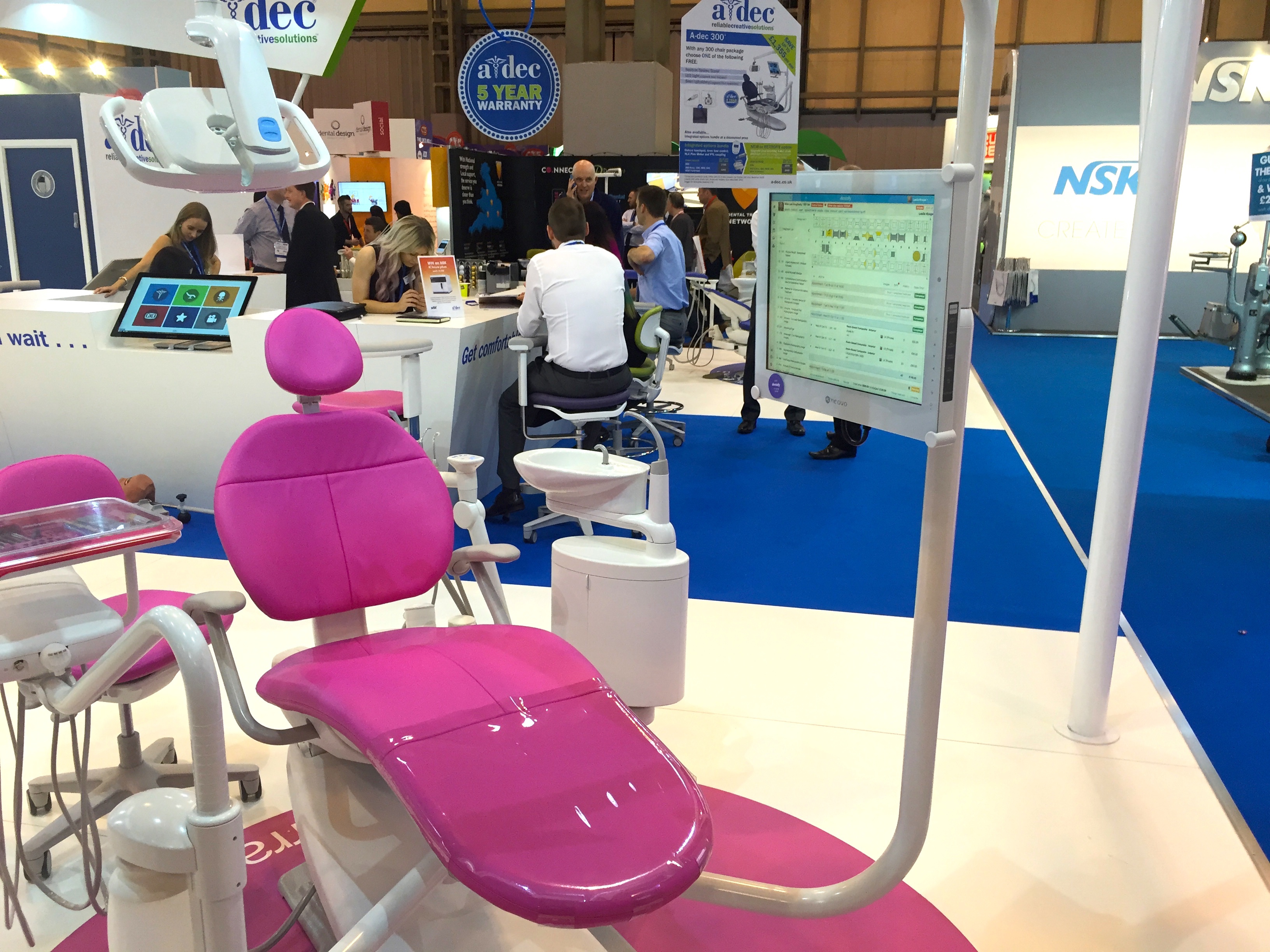 Dentally running on the monitor of an A-dec 300RS chair
Look forward to speaking to you soon,
Ben